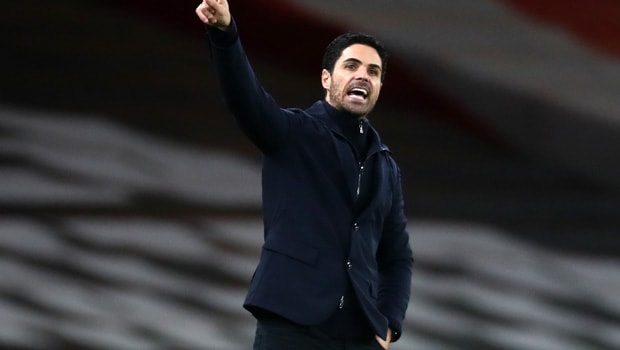 In the city of Banos de Agua Santa in the province of Tungurhua in Ecuador, there's a swing at the edge of a cliff. It has no safety measures and is referred to as 'the swing at the end of the world'.
Following their most recent 2-1 loss vs Everton, Arsenal are 15th in Premier League with just one win in their last ten league games. They are on the verge of their swing-set looking over the cliff as they get set for a Carabao Cup fixture Tuesday night vs Manchester City.
Arsenal fell short this past Saturday, 2-1 vs Everton. Manager Mikel Arteta continues to emphasize the team continues to keep their head up and are not letting their recent losses affect the locker room mood. Arteta did recently emphasize the final results of some of their fixtures are not indicative to how well they are actually playing.
We all know the saying – men lie, women lie, numbers don't, however.
We'll see who and what is accurate — the in-house numbers Arteta is referring to, or the win/loss column. Arsenal sits just four points above the relegation zone following the loss vs Everton.  Their last league win came back on Nov. 1 vs Manchester United. Since then, Arsenal have lost five and finished in a draw twice.
Leave a comment