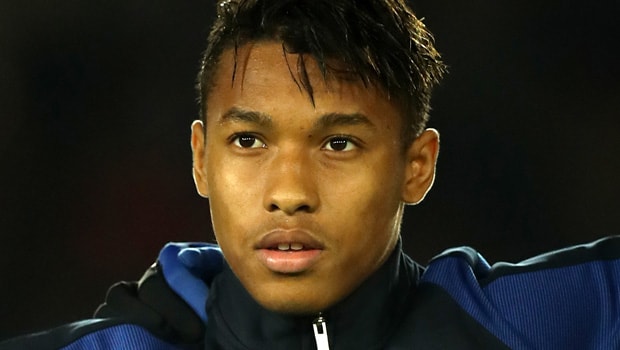 Marseille and center-back Boubacar Kamara has confirmed that there have been ongoing talks between his representatives and the club over a contract extension.
The current deal of the 21-year-old French youth international runs until 2022.
Speaking at a press conference on Tuesday, Kamar said he is not planning to leave the club in the coming winter adding that Marseille remains his main focus.
While noting that transfer situations are usually unpredictable, the midfielder wants to maintain his focus on the team while the club and his agent, who is his mother is handling the deals.
Meanwhile, Marseille President Jacques-Henri Eyraud has revealed some of the club's plans ahead of the winter transfer window.
In a chat with France Bleu, Provence said Marseille would only sign players that can strengthen the squad than just adding numbers.
While noting that the COVID-19 crisis has also taken its toll on the game, he said such a situation would make the coming transfer window difficult.
As clubs are struggling financially due to the lack of revenue they usually generate from their fans' attendance, Eyraud said most clubs would be doing smart transactions.
The reality about the state of the market in the COVID-19 era is that most clubs would want to look at their purse and go for players of low budgets with the conviction that he can add value to their squad.
Marseille is having a good season on the domestic front as they currently 4th on the log with 28 points from 14 games, 5 points adrift of the team at the top, Lille while having two oustanding games.
Winning their outstanding game will put them on top of the log. PSG, who played a goalless draw with Lille last weekend, and Lyon completes the top three.
Marseille is already out of the UEFA Champions League. Therefore, it is expected that the team's main focus will be to fighting for the Ligue 1 title.
Leave a comment