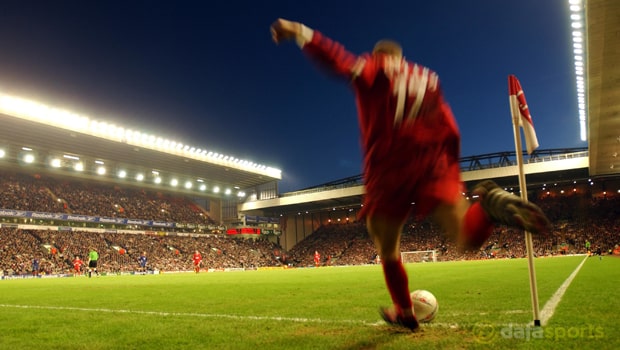 The Euro 2020 tournament is played during next summer in 12 different locations. The qualification for the tournament is underway, with 55 teams participating in 10 groups. So far, none of the nations have been able to clinch their place in the final tournament, but after this week's international break there could be a couple certain participants.
There's five groups of five teams and five groups of six teams, with the best two of each group qualifying for Euro 2020. At the moment, there are three nations in the groups of six having won all of their six games so far. The teams are Italy, Belgium and Spain and they've all but clinched their qualification.
Italy will qualify with one win – or three points – in their last four games, which is quite likely as they face Liechtenstein during this break. Belgium is has it even better, as they're in need of two points and are facing San Marino at home. Spain is still looking for four points to be absolutely sure as Romania and Sweden are chasing – a lot will be decided on Sweden vs Spain fixture on the 15th.
The other leaders in groups of six, Turkey and Poland, still have their work cut out for them as the third place teams are only three points behind. By winning both of their games during this international break, Russia and Finland can clinch their places as well. Finland is facing Bosnia & Herzegovina and Armenia, while the Russians take on Scotland and Cyprus.
In the groups of five, only team having won all their games is England, who still needs one win or three points to make sure they're attending Euro 2020 tournament. They do have a game in hand against all the others in the group and acquiring three points in four games should not be a problem. England is facing Czech Republic and Bulgaria next.
Ireland has it all in their own hands, as they are leading the group with 11 points in five games. Winning the next fixtures against Georgia and Switzerland would see them through, albeit especially the latter one might be a stretch. Croatia could seal their place in Group E by winning Hungary and Wales, although that group is all open with the leaders Croatia at 10 points, Slovakia and Hungary at nine and Wales at six with a game in hand.
We are heading to the international break with a lot in line for many nations. After the break we are likely to have at least three certain participants for the Euro 2020 tournament – and maybe a lot more.
Russia vs Scotland (1×2): 1.49 – 4.10 – 7.30
Slovakia vs Wales (1×2): 2.56 – 3.10 – 2.99
Czech Republic vs England (1×2): 5.80 – 4.05 – 1.51
Georgia vs Ireland (1×2): 3.20 – 2.94 – 2.33
Leave a comment