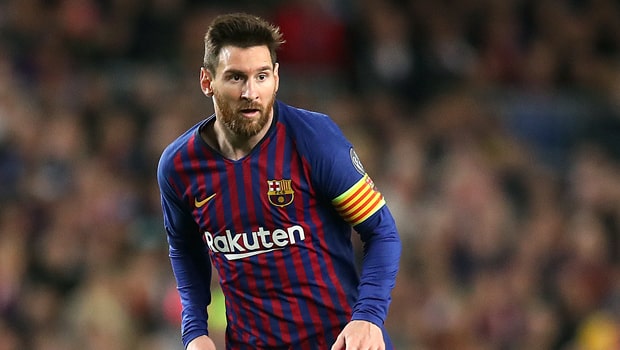 Barcelona forward and 2019 FIFA Best Player, Lionel Messi has spoken on last season's embarrassing 4-0 semi-final second leg loss at Anfield to Liverpool.
The Catalan club had held a 3-0 first-leg advantage over the Reds from the first leg at Camp Nou needing just to avoid an embarrassing defeat to progress to the finals.
However, a more or less second-string side from Liverpool was emphatic in victory as they recorded a 4-0 victory to reach the finals of the UEFA Champions League for the second season consecutively.
The English side went on to beat fellow English Premier League side, Tottenham Hotspur 2-0 in the final. However, Messi had revealed his aim to win the Champions League once more following several missed attempts which includes 2017/2018 Quarter Final loss to As Roma after a wide margin win at Camp Nou.
While speaking on the loss to Liverpool, Messi exonerated Manager Ernesto Valverde of any blame for the defeat which was similar to the Quarter-final loss to As Roma a season before.
He explained that players were mentally blocked and the defeat was on the players and not the coach.
"The defeat against Liverpool was our fault. We blocked ourselves." Messi said.
Also, he agreed that a similar situation to what had happened in Rome the year before happened again in Anfield and that the re-occurrence had nothing to do with the coach.
Furthermore, Messi debunked rumours that have been circulating that it was on his request to retain Valverde that made Barcelona stick to the manager, claiming he has not had talks with President of the Club, Josep Bartomeu since the loss to Liverpool in the previous season.
However, he clarified that he had no issues or rift with the president, claiming everything is fine among them, only that there is no reason for a meeting between the two of them.
In conclusion, the Argentine revealed it would be a disappointment for him not to win the Champions League again this season.
FC Barcelona are backed at 6.75 to win the UEFA Champions League this season, while defending champions Liverpool FC are priced at 7.00.
Leave a comment