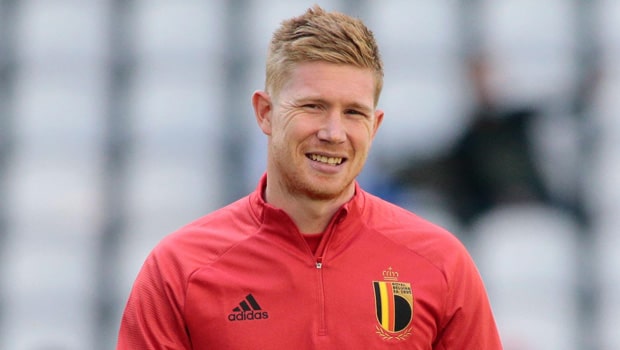 The Belgium national team once again performed consistently to reach the semifinals of the UEFA Nations League. However, they fell short against France despite being brilliant throughout the tournament. Belgium have been very consistent with their performances at international tournaments but the Red Devils are yet to win a big tournament to justify their top ranking in world football.
A lot of people thought Belgium's 'Golden Generation' will be dominating world football. But nothing of that sort has happened. In fact, Manchester City and Belgium international Kevin De Bruyne feels that the Red Devils lack that depth required to win tangible success. De Bruyne feels that currently, Belgium are way behind teams like Italy and France despite being at the top of the rankings for some time now.
The Manchester City midfielder shared a piece of his mind with HNL after Belgium's defeat against Italy in the Nations League playoffs. "We did well at times against some top teams and had many new faces who did more than a decent job today.
"It's good experience for them to be able to play against opponents of this calibre, but unfortunately we lost twice. With all due respect, playing against Estonia is not the same thing and these challenges are necessary for us to grow, both as individuals and as a team.
He added: "With all due respect, we are 'just' Belgium. It's a new generation, we were missing Romelu Lukaku and Eden Hazard today, so we have to be realistic about the team we have. Italy, France and Spain have 22 top players to choose from and we do not."
Belgium have been very consistent in major tournaments since 2014 but they have not justified their talent on paper with success. They have some of the biggest names in world football including Kevin De Bruyne, Thibaut Courtois Eden Hazard, Romelu Lukaku, Axel Witsel, Dries Mertens and many more. But according to De Bruyne, the Red Devils lack the depth which is present in teams like Spain, Italy and France. Hence he believes that the teams are not comparable especially in terms of success.
Leave a comment