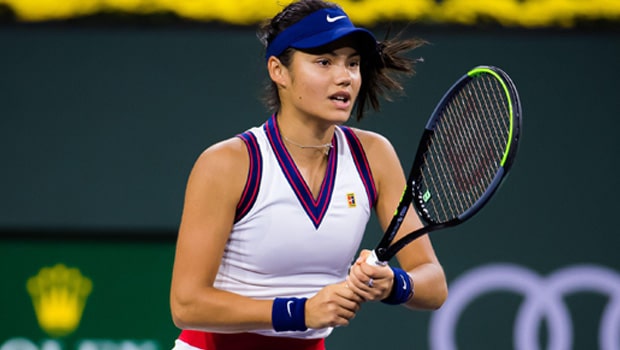 British tennis great Tin Henman was elated with Emma Raducanu's latest triumph at the US Open. She became the first qualifier in history to win a Grand Slam and Henman could not help but heap praise on the 18-year-old. He went on praising Raducanu's grit and mentality to win so many tough matches on the trot before lifting the Grand Slam at the Flashing Meadows.
The retired British star recently gave an interview to TalkSport and shared how he was present at the court to witness the fairytale at the US Open.
"It was a privilege to be on the side of the court for all her main draw matches and just see the quality of her tennis at close quarters," Henman said. "The way she dealt with the step up in class of each match and took it in her stride, I thought her resilience mentally, her composure and the consistency was incredible."
"To win 20 straight sets to qualify and win a Grand Slam is unprecedented in our sport," he added. "It was a real pleasure to watch."
However, Henman feels that the youngster should not be pressured with the weight of expectations from the fans. She is still young and will experience different curves in her career. Henman also highlighted how Raducanu has only featured in a handful of WTA tour matches and will get only better with time and experience.
Raducanu recently featured in the BNP Paribas Open but it was not a fruitful outing for her as he lost in the second round of the event. She lost 2-6 4-6 against Aliaksandra Sasnovich of Belarus.
The British star is currently searching for a new coach after she parted ways with her former coach Andre Richardson. Richardson was an integral part of her US Open triumph but the British tennis player wanted someone with more tour experience. For now, Raducanu is still on the hunt as she publicly called out for experienced coaches after her early exit at the BNP Paribas Open.
Henman however feels that Raducanu should take it slow as he feels that a player's development can only be judged after they have played the Majors, all four of them at least twice.
Leave a comment