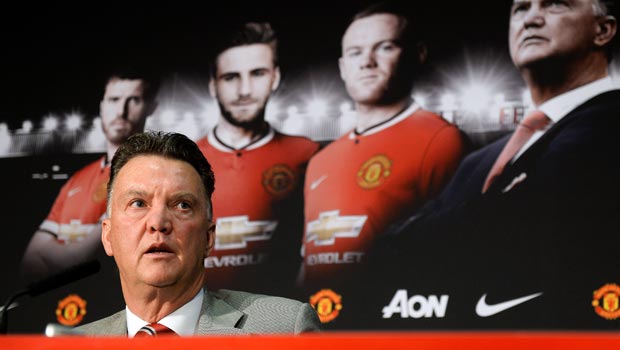 Louis van Gaal says he will assess the Manchester United squad he has inherited in training before deciding what areas need strengthening.
United have already been busy splashing the cash when bringing in Luke Shaw and Ander Herrera for big money this summer, but that is likely to be it until van Gaal has assessed his squad.
There had been suggestions that the Dutchman could completely overhaul the squad following last season's disappointments, but it looks as though there will not be any radical changes before the big kick off.
"My method is always the same. I want to look at the players now, who are here at present," he said.
"Of course I know how the players play but I don't know how the players play once I have trained and coached them. The first three, four weeks I want to see what they can do and then maybe I will buy more players.
"The players we have bought already, such as Ander Herrera, were already on the list. I gave them my approval because I like them, but first I want to see the players performing my philosophy."
Meanwhile van Gaal also has to decide on who will be captain, and faces a tough choice as Robin van Persie, Wayne Rooney and Patrice Evra are the main contenders.
"All the players are a possible candidate for the captaincy. Therefore I will use the next five or six weeks to decide," Van Gaal added.
"The captain's role is very important, therefore I need time to decide and sometimes I didn't have the time before."
Leave a comment