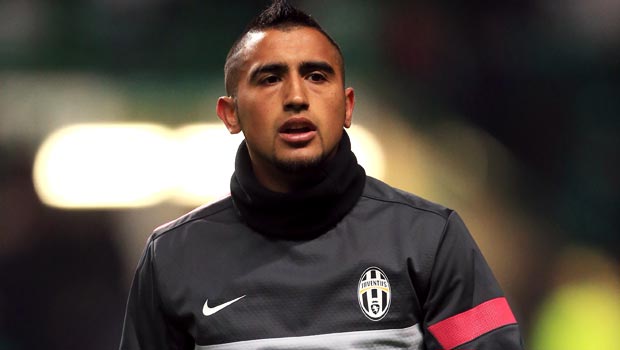 Arturo Vidal says he has yet to make a decision on his future but could end up staying with Juventus for the rest of his career.
The 27-year-old is a wanted man and has been heavily linked with moves to both Manchester United and Real Madrid this summer.
Vidal impressed during the World Cup with Chile and is now taking a breaking before returning to training with Juve, and only then will a decision be made.
"It's difficult to speak of other teams when you are already at a top club," Vidal revealed.
"I have won the Serie A title three times and I respect my team-mates.
"I have heard about the interest shown by Real Madrid and (Manchester) United in me but there is someone (Vidal's agent) who deals with this."
Vidal still has three years remaining on his current deal with Juve and the Italians say they will only cash in on the player if he says he wants to leave.
And the way Vidal is talking, he could be about to disappoint United and Real.
"Have I completed a cycle (at Juve)? I don't feel that way," he added.
"Perhaps I will remain at Juventus all my life.
"Once I arrive to Italy I will speak to the coach and see what happens.
"Now the only thing on my mind on is that I have seven or eight days of holiday left and I want to go away from Chile in order to have a good rest."
Juve are 1.62 favourites to win Serie A again next season with Roma priced at 5.50 and Napoli at 6.50, so it is easy to see why Vidal is reluctant to leave.
Leave a comment