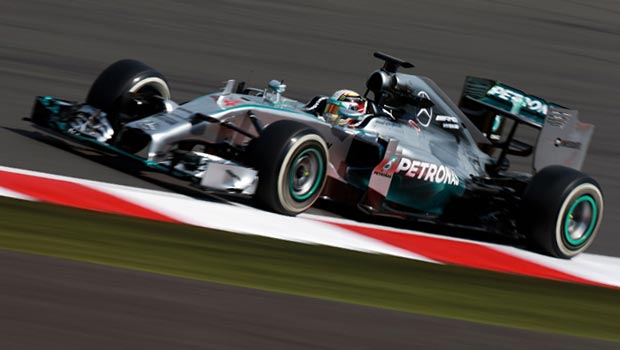 Lewis Hamilton has insisted he is not playing mind games with team-mate Nico Rosberg as their battle for the Drivers Championship heads to Germany this weekend.
Hamilton was quoted as saying the German Grand Prix was 'not really Rosberg's home race', eluding to the fact he was brought up in Monaco by his Finnish father and German mother.
Hamilton later dismissed the suggestions that he is playing mind games, insisting that his team-mate is a 'very talented driver'.
Rosberg also played it down when saying: "I don't get into such things. It's a great battle between us and I'm sure it will be very close.
"I don't read the media, so most of the time I don't know what's going on, but this I did know about it. I was there – it was more or less a joke discussion."
Hamilton has insisted that his comments may have been misinterpreted by the media, but hopes the pair will be battling it out for the remainder of the season.
"We're not really playing mind games but every time we go faster it naturally has an effect on the mind.
"Inevitably, you might say something and people might interpret that as playing mind games but this year it is obviously fiercely competitive.
"We are going to be head-to-head hopefully for the rest of the year, and who can keep their head more will probably come out on top."
Hamilton did edge his team-mate in the second practice session for the German Grand Prix, finishing 0.024 seconds ahead of his title rival, with Red Bull's Daniel Ricciardo back in third, just 0.102 secs of the pace.
Leave a comment