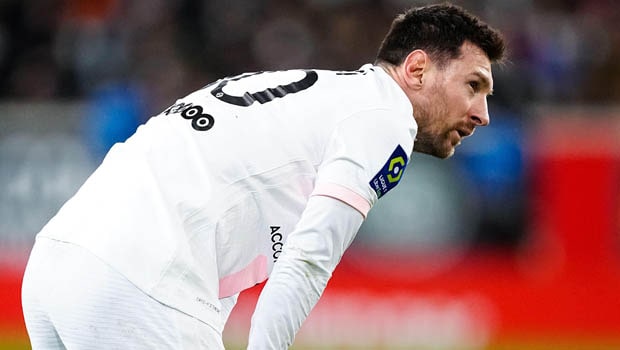 Barcelona Sporting director Mateu Alemany has shed light on Lionel Messi's exit last summer. Messi spent 17 years at Blaugrana and played an instrumental role in taking the club to new heights as he grew as a player. The talisman's contract with the club ended on 30th June 2021 but he was expected to sign another contract and he would have stayed till 2026 at the club.
In fact, Messi was ready to have a 50% salary cut in his contract. However, Barcelona could re-sign Lionel Messi due to LA Liga's financial obligations. Alemany said that they decided the club was above anyone else as they could not get back the services of their star's player.
Messi played 778 matches for Barcelona and scored 672 goals and provided 288 assists in his glorious career. Furthermore, the legendary player won 34 trophies with the club.
Speaking at the LSE Sports Business conference on Friday, Alemany said: "Leo Messi's departure, unfortunately, wasn't a surprise. It was the reality at the time. The only way for him to stay was for Barça to join something that we didn't want to join. We decided that the club was above anyone else. We have lost a lot commercially."
After Messi's departure from the club, as expected Barcelona lost commercial assets as the striker always played a key role.
"With Messi's departure, it is clear that we lost a lot of commercial interest because he was an extremely important asset within the club. Also in the sporting aspect, considering the player he is. However, he had to leave sooner or later. We have entered the rebuilding process, and it had to be done."
Meanwhile, it has been a difficult road for Barcelona after Messi's exit from the club. Blaugrana decided to appoint Xavi as their new manager and Alemany wa happy with his work.
"Xavi is doing very well in his first months. We're very happy with his work. Every time we sign players, it depends on the manager. Xavi was crucial regarding the decisions to bring in the winter signings."
Leave a comment