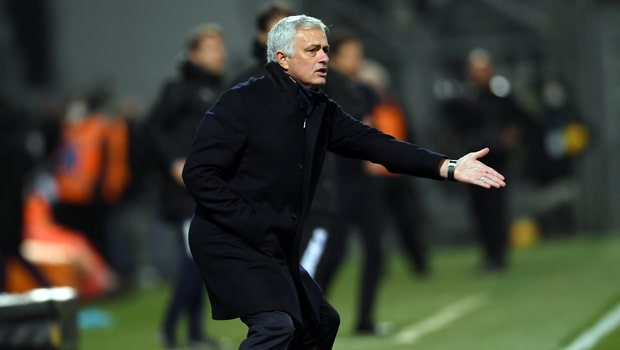 AS Roma manager, Jose Mourinho has lamented that the 2-2 draw against Sassuolo was not what the Gialorossi.
The Portuguese's lament was despite his team securing the draw in the dying minute for the match.
Although relieved Roma picked up at least a point, Mourinho in an interview with DAZN pointed out that the emotional dynamic can change for a team losing at 90 minutes and then secured a draw.
Mourinho, who had expected a win from the blast of the whistle, said he won't have believed anyone that predicted a draw.
Comparing the match with the losses to Bologna, Verona, and Venezia, the former Chelsea boss noted that the games have many similarities in the last ten minutes.
According to him, Roma had chances to draw, adding that 1 point in each is 4 points more.
While noting that the draw wasn't the result they wanted, Mourinho said at least it gives a chance to feel that we haven't lost.
Roma went into took the lead in the first half, with goals coming from Nicolo Zaniolo.
However, the pendulum swung the other way in the second half, as the Neroverdi entered the last few minutes with a 2-1 lead.
A Bryan Cristante equalizer in the dying minutes of the match secured a point for the Rome club.
Speaking on how the team lacked a bit of technique in their buildup play, the former Manchester United manager noted that there was no one with an extra man, which is not enough to change.
While noting that possession is not football, Mourinho said that Roma had more stability at the back, with Kumbulla coordinating.
He spoke about Roma's strong mindset and how they didn't lose their heads in the match.
Mourinho described his team as united football-wise.
Leave a comment