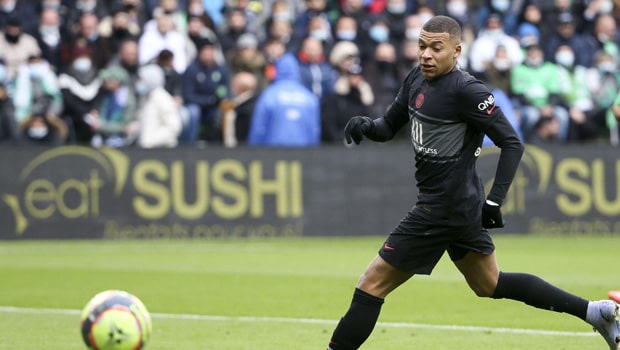 It is clear that Kylian Mbappe is not happy at PSG. During the summer, the player was about to leave for Real Madrid, but the hierarchy of the French club did not allow the transaction.
The future of the player remains unclear; on the one hand, the club wants to keep the French striker in its ranks, but the player wants to leave the club.
Mbappe's discontent continues to grow, and according to statements by Emmanuel Petit, the player is frustrated at not having the same recognition as some of his teammates.
PSG wanted to form one of the best-attacking trios in football history with Messi, Neymar, and Mbappe. However, the chemistry between the players has not been the best, and their effectiveness in attack is not impressive.
Messi is a player who attracts the attention of the press, fans, rivals, and his teammates. Everyone talks about what the Argentine does.
On the other hand, Neymar is a player with a great profile and who also tends to attract a lot of attention. In contrast, Mbappe has a lower profile.
As a result, regardless of the goals and the great performance that Mbappe shows, he goes unnoticed, and it is his teammates who get the applause and spotlights.
Petit told Gambling.com: "I think he's been frustrated and tired by the situation at PSG over the past year,
"We've seen some trouble on the pitch between players both at Paris Saint-Germain and the national team, which was reflective in his game and his mood of him.
"Maybe he's interested in Real Madrid because he's tired of what's happening here in France. I think he gets the feeling sometimes that he doesn't get the same recognition as players like [Lionel] Messi or Neymar.
"Messi, before he came here, he was the king of Barcelona. But for me, the king of Paris Saint-Germain is Mbappe, not Messi or Neymar. With all the respect I have for Messi, Mbappe is still number one. "
It seems pretty difficult for the conflict of egos to find a prompt resolution, and it is most likely that we will see the departure of Mbappe from PSG.
Leave a comment