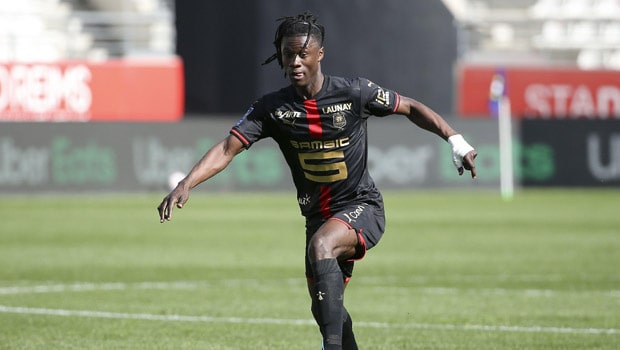 Camavinga is considered one of the best young talents in the world.
Almost all the big clubs follow the 18-year-old in Europe, and it is quite possible that one of them will make a move to sign him this summer.
His contract with Rennes ends in the summer of 2022, and the player has refused to sign an extension. For this reason, it is very likely that the club is willing to sell the player this summer and not risk losing him at zero cost in 2022.
In addition, Camavinga is sought after by many of the great clubs in Europe, including Real Madrid, Bayer Munich, PSG, Manchester United, and Arsenal.
Camavinga has had an impressive performance for Rennes, where he has had 80 first-team appearances. The player also has experience in the Champions League and has been capped three times by the French national squad.
The player did not want to renew his contract with Rennes due to the economic and sports offer. In the first, the club is going through severe financial problems due to the pandemic and the drop in its TV contracts. In the latter, the club will not participate in the European competitions next season.
Camavinga wants to find a club that offers better economic and sports benefits.
Apparently, the club with the most possibilities to get Camavinga's services is Manchester United. The Red Devils have the finances to make a good offer to Rennes and the player. In addition, the club will return to the Champions League next season.
Leave a comment