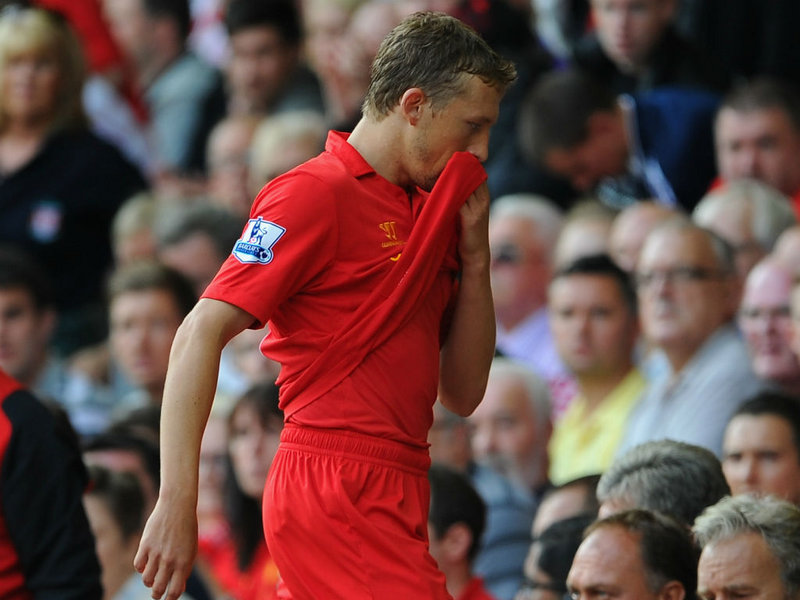 Share this story

Claim your Bonus
Get 100% up to SGD100 Bonus on your First Deposit

Liverpool star Lucas Leiva recently revealed that he considered leaving Anfield after growing frustrations from lack of playing under Roy Hodgson.
Joining the Reds in 2007, the Brazilian failed to make an immediate impact.
He claimed that when the Englishman took over in 2010 he contemplated a move away from the club before being given a chance by Kenny Dalglish.
"I felt as though it was almost the end for me at the club," he told reporters.
"I nearly left. I knew they were looking for players. They signed Christian Poulsen at the time, and that was a message for me, that I was not really in their plans. So I was really close to leaving to go to Italy. For some reason I did not go, I stayed.
"After a few games, I got my place back in the team and I started to play a bit more. Then Kenny came in. I really started to play with a lot of confidence and at the end of the year I was voted Player of the Season by the fans. So, that moment was very important."
Coming in at the age of 20, he admitted he had a difficult time battling for positions against the central midfielders of Liverpool, but he claimed he is glad that he decided to stay as he got his playing time following the departures of Xabi Alonso, Javier Mascherano and Mohamed Sissoko.
He claimed: "For me to come here and to try to get into the team competing against Gerrard, Alonso, Mascherano and Sissoko was very hard.
"I left Brazil in a really good situation and here I was sometimes not even on the bench and out of the squad. It was a difficult period for me but I think it was worth it. Today I realise how important it was for me to have that struggle because it taught me to work hard.
"I was very young coming over from Brazil to Liverpool, a massive club. I knew about the pressure but it was more than I thought and today I can see I was not ready. It was just a process. It was hard but I had to get on with it and be patient.
"The thing that I didn't understand much, on the pitch, was people talking to me, so maybe that was not a bad thing and I could cope a bit more.
"A lot of people come now and say 'I'm sorry, I'm sorry I used to doubt you and used to boo you. I'm sorry, I was wrong'.
"Maybe if I didn't care about my career it would have been different. It could have been easy for me to say: 'I want to go back to Brazil and play my football there'. I had a lot of chances to leave the club through mutual consent.
"But I always felt that there was something saying to me that I still needed to prove something here."
Leave a comment