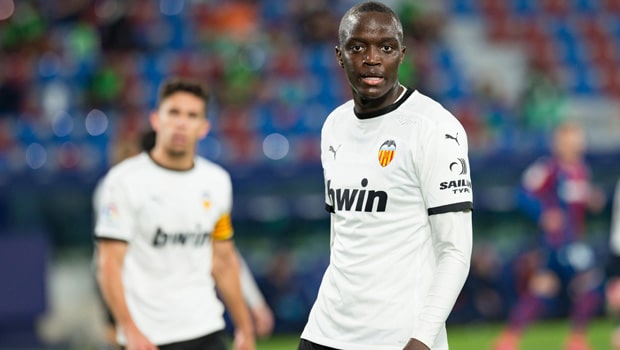 The investigations continue in the case of the apparent racist insult that the Cadiz defender, Juan Cala told Mouctar Diakhaby during the match between their respective clubs.
Mouctar Diakhaby has said that he will use all possible means to punish Cala.
But new evidence has emerged thanks to the authorities work to determine if the Cadiz player is guilty or innocent.
In fact, at a meeting of the Association of Directors and Executives of Aragon, LaLiga president Javier Tebas referred to the case and said: "In LaLiga, work has been done with both the sounds of the stadium and the reading of lips. and Cala is not detected to say that insult. What we are not going to do is say what he told Diakhaby ". He added that "In fact there is a second report that confirms that this insult is not heard."
Part of the audiovisual material analyzed were provided by Valencia CF itself, who presented it as evidence to the appeals committee to remove the yellow card that Diakhaby was given after the incident with Cala.
The appeal committee has rejected all the allegations of Valencia CF and has reached the following conclusion: "thus, in support of this claim, the recurring Club provides two videos, in one of which we can see the discussion of the player sanctioned with the rival player. In the aforementioned video, it is not heard, nor is it appreciated in any other way that the rival player insults him, as the recurring Club maintains".
For its part, Valencia CF has said: "That there is no evidence, it does not mean that Diakhaby is not right."
Leave a comment