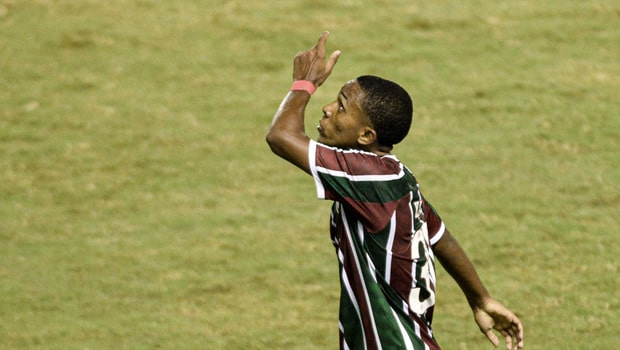 In a league as competitive as the Premier League, clubs must be very vigilant to identify talent in any corner of the world.
Manchester City has been characterized by having an excellent scout team, especially in Brazil, a country that produces high-quality players.
For example, Gabriel Jesus is a product of the excellent scouting work carried out by Citizens in South American lands.
Jesus was recruited by City when he was only 19 years old from Palmeiras, and today the player has become a key part of the club. During this season, he has participated in 23 Premier games and scored 8 goals.
It seems that City has found another jewel in the Brazilian league, this time at Fluminense. We are talking about Kayky, a 17-year-old, left forward.
Kayky has had an excellent season in the local championship, where he is compared to Neymar. He has participated in 6 games and has scored 2 goals, and in the next few days, he would make his international debut in the Copa Libertadores against the Argentine River Plate.
According to the Brazilian media, the transfer would have been agreed at 10 million-plus some variables. Plus 20% for Fluminense in case the Citizens sell the player in the future.
However, the player must wait a few months to join the British club since he must wait until he turns 18.
It also seems that Kayky would not arrive alone at City, since it is reported that the club appears to be interested in his teammate Metiho, a 17-year-old midfielder.
Leave a comment