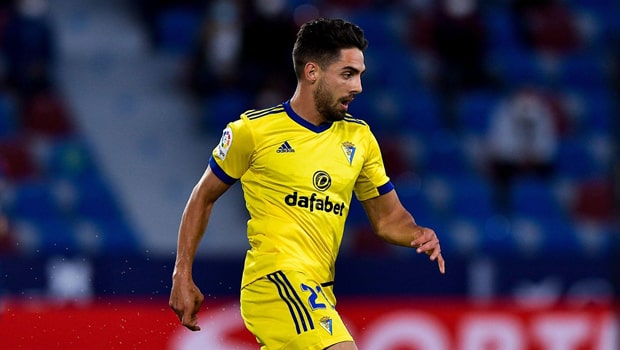 In no club is it easy to earn a position as a first-team starter, especially in the clubs of a league as competitive as the Spanish one.
But it seems that Ruben Sobrino already has a guaranteed place in Alvaro Cervera's first team.
Sobrino, who arrived at Cadiz at the last minute of the transfer window in a move that nobody expected from Valencia, seems to be already one of the fundamental pieces of the first team.
Cervera and Sobrino worked well together when the player spent a loan tenure at the club last season.
The reasons why Sobrino has earned a direct position in the first team are not few. Last season, the player demonstrated his great versatility and ability to play in different positions.
In fact, his ability to occupy different positions has made Cervera trust the 29-year-old for this season.
Sources close to the club report that Sobrino could occupy a permanent position as a striker. This is because Florin Andone has not yet fully acclimatized to the club. In addition, Cervera wants the Romanian footballer to gain more muscle mass to be able to perform better in the physical game of LaLiga.
The fans are eager to see Sobrino play and find out what role he will play in Cervera's tactical scheme. What is a fact is that there are high expectations in the impact that the player will have on the club this season.
Ruben Sobrino has a contract with Cadiz CF for three seasons, and on several occasions, Alvaro Cervera has said that the player reminds him of the iconic forward Fernando Torres.
Leave a comment