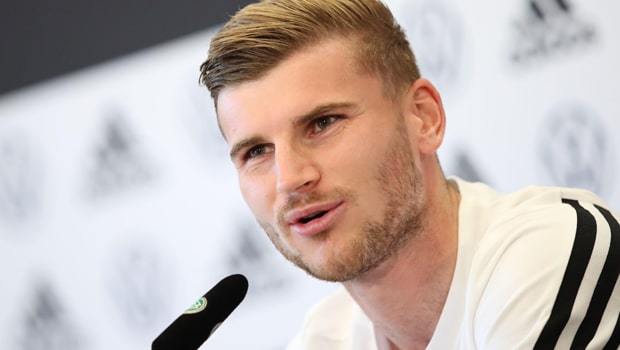 Timo Werner did not have a good debut season in the Premier League. The player landed at Stamford Bridge for £ 45m last season, and great things were expected from the former RB Leipzig forward.
However, Werner achieved only 12 goals in all competitions and only 6 in the Premier League.
Chelsea boss Tomas Tuchel was asked at the start of the 2021/22 season if Werner's poor performance represented a problem for the club. Tuchel replied:
"I hope not, he had also an assist.
"Nothing has changed so far. He had a so-so Euros with Germany, but that was a concern of the whole team not his personal problem of him.
"Now it's on him. Like always it's on him to show his quality and his ability.
"I' m happy that he was dangerous but there were some chances where he could be more decisive, he could have scored could have assisted another one or two. "
It seems that Werner does not feel very comfortable in London and would like to return to Germany. According to reports from Sport 1 the player has maintained communication with Bayer Munich boss Julian Nagelsmann.
Nagelsmann and Werner have a very close relationship due to their time at RB Leipzig, and it seems they want to work together again.
Also, Nagelsmann knows that he has to go looking for a forward next summer as club icon Robert Lewandowski has said that he wants to seek new challenges and will likely leave the club.
Werner would be the perfect replacement for Lewandowski, and the Munich hierarchy would be willing to negotiate with the Blues.
Leave a comment