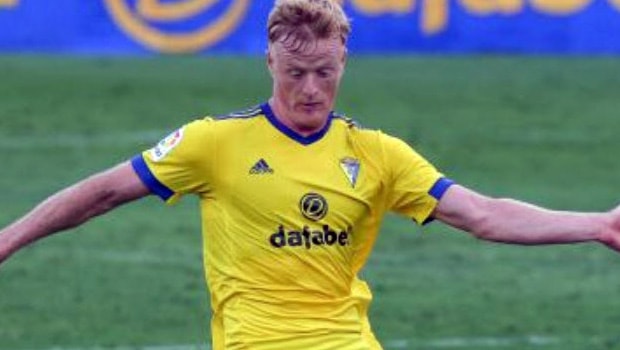 In August this year, the 27-year-old Danish player Jens Jonson arrived at the Ramón de Carranza Stadium but confessed that accepting the club's offer was not easy.
In a recent interview, Jonsson said that he took his time to analyze the Cadiz CF offer and began to do his homework to find out more about the club. "Honestly, I had little information; I did know that they would play in the First Division. I got into Google and there I was able to find out about Cádiz, I verified that the last time they played at First Division was fifteen years ago," said Jonsson.
Jonsson took the job of collecting information about the club very seriously and also contacted a few acquaintances. "I spoke with Spanish players I know, there was a former teammate who had been there and he told me about the club."
The former teammate Jonsson refers to is Wilfred Moke with whom he shared a dressing room at the Turkish Konyaspor in the 2018/2019 season. Moke is an old acquaintance of Cadiz since he was part of the club from 2010 to 2013.
The good references that Moke and the other players gave him about the club and the Andalusian city were decisive for Jonsson to accept the offer.
The Dane confessed that the first months were the most difficult and that the language is still a barrier to overcome, but that in general terms, he is very happy.
"The start was hectic, physically I arrived well, but there were positives for coronavirus in the club and that complicated the situation to catch the rhythm. But all good, I am very happy to be at Cádiz CF."
Leave a comment