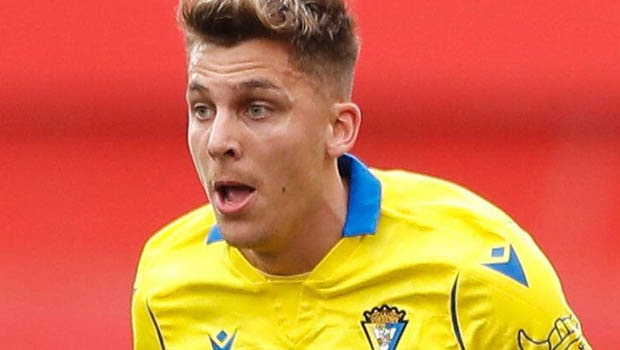 Iván Alejo has become a fundamental piece for Cadiz since the arrival of new coach Sergio Gonzalez.
Under Cervera's command, the midfielder hardly had any chances, but now he has gained the trust of the new coach and has shown exceptional performance.
Recently the player took the time to analyze his situation and the club in general. "The feelings as a team are much better, but we need to loosen up a little more. The situation is weighing on us, we are playing with the future of many people, but we have a lot of confidence in ourselves". said the player and added
"It is true that I have made a change, I was in an atypical situation since the summer, with the commotion of my possible departure, maybe I was wrong, but since the market closed, I worked like a professional, I did not have the options that I would have liked but now what I want is to continue in this line to help the team to achieve the first victory at home, which is what we all want and need now."
Alejo also referred to the club's situation and the bad streak that is attacking them. "I understand the people, the discomfort, I understand the anger of the people because what they want is to see the team win but from within, since the coach arrived, what he has is that he is a very positive person and after Mallorca, seeing the coach in that spirit encourages the rest, the sensations are much better, the team understeand each other better, we defend better, but we need to loosen up a little more, we are confident and I am sure that this Saturday we will have the first victory at home."
For Alejo, the support of the club's fans is key to reversing the poor results and removing the club from the bottom of the table.
"It is true that we are not in a position to demand anything because we are not up to the task as the classification says, but what we have to do is fight from the moment we jump onto the green and respond to the confidence of the people."
Leave a comment