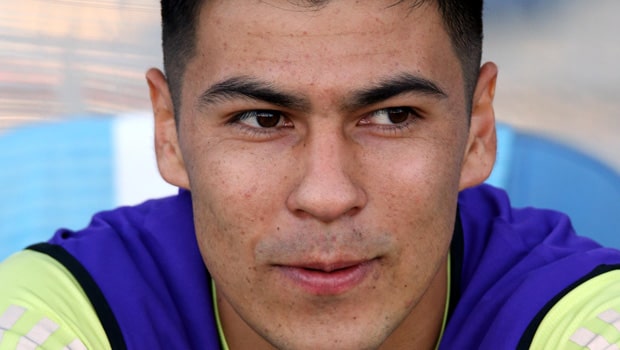 Cadiz CF has officially presented the Chilean Tomás Alarcón as a player of the club.
Alarcón is recognized as a versatile midfield player. He has great defensive capabilities, and everything seems to indicate that he will become a key player in the scheme of boss Cervera.
The young Chilean is expected to fill a role similar to the one played by Danish Jonsson last season, who was in charge of recovering the ball and destroying the opponent's playmaking in the midfield.
Alarcón has been very optimistic and enthusiastic about joining Cadiz. In his official presentation, the player said: "It caught my attention because I haven't even played yet, and people have already approached me and hugged me. They've all told me it's the best fans there are in Spain, so I'm very happy and very anxious to get into the stadium and be able to share a game with them".
The challenge for the young midfielder is big as this is his first experience outside of Chilean soccer, but so far, he seems to be adapting well to the change. "I had never changed clubs before, so it caught my attention, and when I arrived here, everyone has opened up to me in a very good way for everything I need: whether it's a house, a car…. I value the welfare of my family very much, and it has helped me to adapt in the best way," said Alarcon.
The local Cadiz press has stated that with the incorporation of Alarcón, the club's midfield has reached a new level as the player shows great physical capacity.
Leave a comment