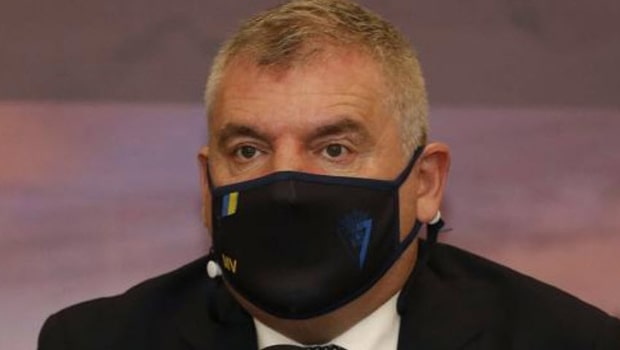 Cadiz CF had a regular 2021/22 season start with a 1-1 draw against Levante.
But for its president Manuel Vizcaino, there is still a long way to go within the club. This was stated in an interview for Radio Marca, where he said that the last two weeks of the transfer market would be intense.
"There is still a lot left, we have done our homework, but those of us who have experience know that these 15 days are going to be busy". Vizacaino added that the capital injection from the agreement with CVC would make the next few weeks intense in transfers, especially for the smaller clubs.
In fact, regarding the agreement with the CVC fund and the vote of the clubs, Vizcaino said: "Each one defends what suits them, and in that sense, 38 of the 42 clubs have decided that LaLiga will continue to grow".
Finally, on the objectives and the club's project for this season, the president said: "We consider ourselves a family, with its problems and its best and worst moments, our goal for next season is to try to consolidate in the First Division, and the best way to do that is to take steps forward, our goal has to be that it is less and less rare for Cadiz to compete well in the First Division."
During the interview, Vizcaino was also asked about the issue of changing the name of the club's current stadium. He said that he would not refer to the issue and that the venue owners took the decision.
Leave a comment