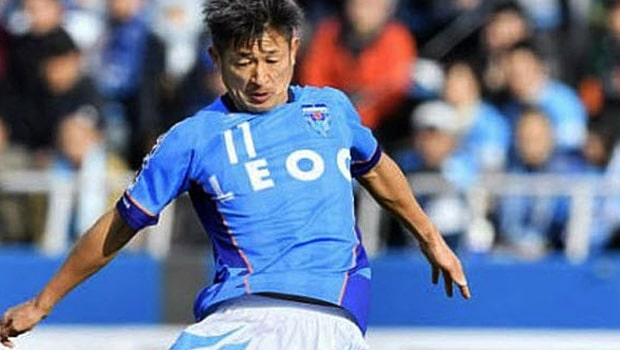 The legend continues! Japanese striker Kazuyoshi Miura, who set a new record by becoming the oldest player in a professional game last year, just extended his contract with Yokohama FC and will play with them past his 54th birthday (on February 26).
King Kazu was the first to play a professional game in five different decades. Miura inspired Yoichi Takahashi to create the Tsubasa Oozora character from the popular anime Captain Tsubasa.
Miura's professional debut was in 1986 with Brazilian side Santos. He was the first player from Japan to win the coveted Asian Footballer of the Year prize in 1992 and he's been with teams like Genoa and Dinamo Zagreb.
Miura has been with Yokohama FC since 2005 and the team returned to the J1 League in 2019 after over 10 years in the J2 League.
Yokohama FC, which was founded in 1999, is a playable team on FIFA 21, as EA Sports licensed the J1 League once again. This made Miura the only player from FIFA 96 to still be playing professionally.
Shunsuke Nakamura, the only two-time Most Valuable Player in the J1 League (2000 and 2013) is 42 years old and is also part of Yokohama FC.
Having these two iconic players on the same roster makes Yokohama FC one of the go-to teams for gamers on FIFA 21.
Miura was one of the first superstars of Japanese football when the J1 League launched in 1993. King Kazu joined Yokohama FC in 2005, after playing with Vissel Kobe for four years.
Leave a comment