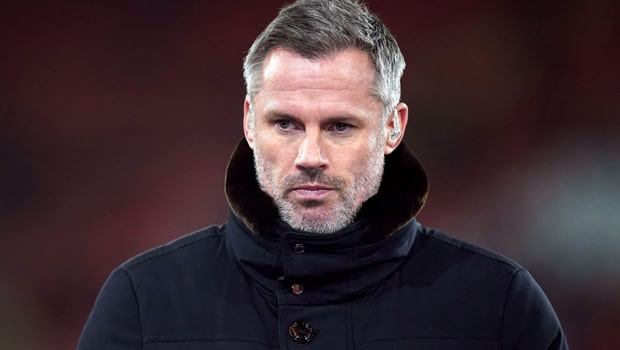 Manchester United, Arsenal, and Tottenham Hotspur are all fighting to finish among the top four teams in the English Premier League. Currently, Arsenal is in fourth place in the standings with 54 points from 28 matches. On the other hand, Manchester United and Tottenham Hotspur have played 29 matches each and they have 50 and 51 points respectively.
Former Liverpool player and now a football pundit for Sky Sports Jamie Carragher has revealed why Arsenal will have the edge over the other two clubs in the top-four race. Carragher feels Arsenal has a better squad and they mostly come up with collective effort. Thus, the Gunners don't rely on individual brilliance like Manchester United and Tottenham Hotspur.
Carragher said as quoted by Football.London, "I think United and Spurs are probably still in the race for the top four because they have better individuals. I don't think Arsenal have got that superstar player. It's a real team."
"I think the signings they made this season, how young they were, they were signings no other top club would have made, and I really like it. When I watch Arsenal, I feel like I can see Mikel Arteta's imprint on the team."
Carragher added: "When I watch Manchester United, I don't really think I'm watching a Rangnick team. I don't think right now you're seeing a Conte team [at Spurs]."
Jamie also feels that Mikel Arteta has been brave in his signings for the club and thus they have reaped fruits for the same.
"Last season didn't go well. But the thing I admire about Arteta, and any manager really, is seeing a manager be brave and seeing him be brave in his decisions. I think even last season when he left [Pierre-Emerick] Aubameyang out before a North London Derby because he was late for the team meeting, that was a very brave move."
Meanwhile, Arsenal had finished the previous season in eighth place in the standings whereas the Red Devils and Tottenham Hotspur had ended in second and seventh position respectively.
Leave a comment