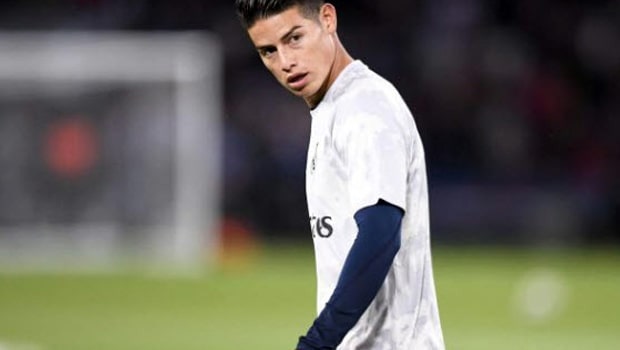 Former Real Madrid and Colombian national team player James Rodriguez has returned to Europe after a spell in Qatari football. The attacking midfielder has signed a deal with Olympiakos.
In this new stage in European territory, James has the opportunity to compete for some important titles. For example, the player participates in the Europa League.
James knows what it means to win a Europa League, and he did it in the past with Porto. But with Olympiakos, things will not be easy, the Greek club has become a classic club in European competitions, but in this edition of the Europa League, the Greek team has not started the group stage in the best way. They have suffered two defeats in two games.
But all is not lost for Olympiakos, as a victory against Qarabag would give them access to the next round.
In the local tournament, the club has more chances of winning some silverware, it is in 3rd position with eight points, four behind the leader, Panathinaikos, and although there are still many dates to play, the club is one of the primary candidates to fight for the title.
James Rodriguez is a player who has competed in the best leagues in the world and has an excellent nose for goals.
In LaLiga, he accumulated 85 appearances and 29 goals, while in his time in Portugal, he accumulated 65 appearances and 25 goals. In addition to him, he was chosen as the top scorer of the 2014 World Cup by scoring 6 goals.
Leave a comment