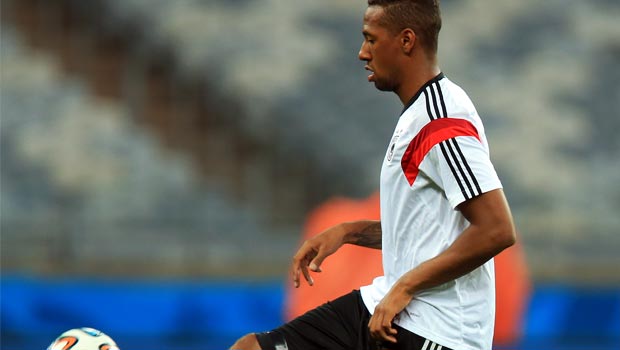 Germany defender Jerome Boateng says he hopes Joachim Low will continue his work as head coach of the national team as he is a large part of their success.
Low guided Germany to the World Cup in Brazil after beating Argentina in extra-time in the final at the Maracana.
The 54-year-old has been in charge of Germany for eight years, with two years working as an assistant to Jurgen Klinsmann prior to that.
After winning the World Cup some reports have suggested Low may step down from his role, with captain Philipp Lahm choosing a similar way out after retiring from international football earlier this week.
But centre-back Boateng remains hopeful Low will continue as Germany coach as he wants to continue winning trophies, having already set his sights on the European Championships in France in two years' time.
"I certainly hope that [Low] remains as our coach," the 25-year-old said in an interview with Die Welt am Sonntag.
"He has a very large share of the team's success and has developed us enormously.
"It's all happened so fast. I have not even seen our game since then on DVD. All the images, all the emotions – it takes time to process it all. I am going to take that time.
"The European Championships are my next goal. With the Under-21s I have already won it, but not with the senior team. So, don't worry: I'm still far from satisfied."
Low has yet to speak out about his future, suggesting that the former Stuttgart and Fenerbahce boss has yet to make up his mind.
However, the president of the German football federation Wolfgang Niersbach insists he has no doubt that Low will still be in charge beyond the summer.
"Everything has been cleared and it is obvious who will be sitting on our bench when we play Argentina, again, on September 3," Niersbach is quoted as saying by Kicker magazine.
"We don't need to worry at all about the national team coach."
Leave a comment