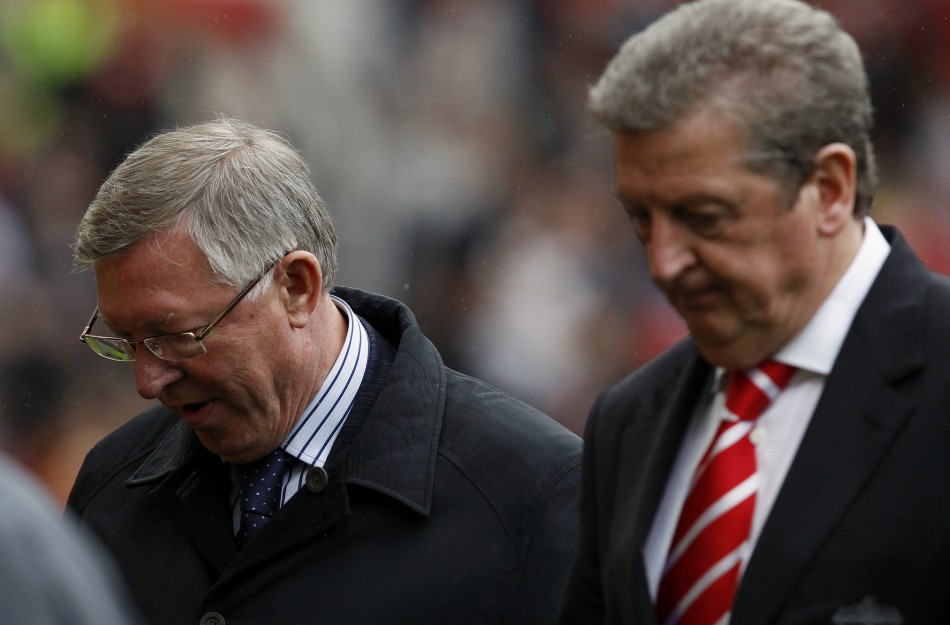 Share this story

Claim your Bonus
Get 100% up to SGD100 Bonus on your First Deposit

England manager Roy Hodgson hailed Sir Alex Ferguson after leading Manchester United to their 20th league title.
Ferguson secured his 13th crown with the Red Devils on Monday after a 3-0 win over Aston Villa and Hodgson was one of the first to congratulate the Scot.
"It is incredible, the most incredible thing is being able to do it, year after year," he told reporters.
"There is no doubt there is a certain lack of appetite that comes with winning things, it is very difficult to be as hungry for your second title as you were for your first so it must be even harder for your 25th title, or whatever it is if we take all Alex's titles together.
"And we are talking about someone with incredible ability and an incredible ability to keep himself fresh, just how many teams has he rebuilt? His teams have won 13 league titles and goodness knows how many cups, so there is not much we can say really other than we would all like to know how he does it and we would all like to know the secret.
"And if we talk about magic in football the only magicians I know are people like Sir Alex Ferguson who year after year keep producing incredible performances from his teams and players and keeps building teams from the ashes of the previous teams."
According to United legend Sir Bobby Charlton, plans are already being made to retain the title next year.
"Alex will already be planning next year," said the 75-year-old. "As soon as we won against Villa, his thoughts will have been on next year.
"We've got quite a busy tour of Asia and Australia in the summer and then when they come back from that it will be the start of the campaign to win the league again and who is to stop him?"
At 71 years old, Ferguson has hinted on retirement in the past, but as of late the Scot shows no sign of ending his 26-year career at Old Trafford.
"He never talks about it and I wouldn't deem to talk about it myself, really," said Charlton.
"What I want is for it to continue the way it is at the moment.
"But we all get older and Alex will get older, the decision will be made and it will be a sensational performance because he has a great talent for winning.
"He wants to win and I think some of the newspapers would love to find out what Alex is going to do with his future. But I can't help you, because I don't know.
"And I don't ask any questions, either, just in case I trigger something!
"But he's been marvellous and everything that Manchester United wanted. He's been a major success and is the greatest manager there's ever been. It's unquestioned.
"But if you wanted to find out when he's going to change and have someone else in command, the only person who will ever give you a proper answer is Alex."
Leave a comment