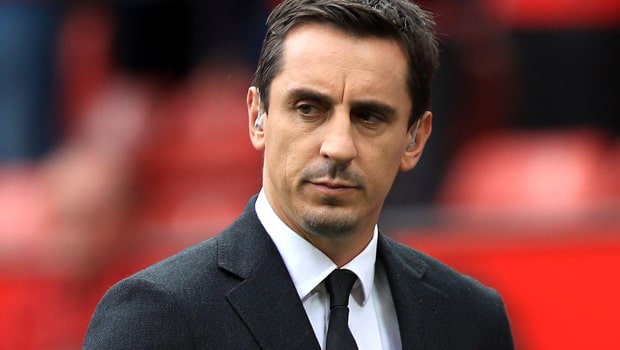 Former Manchester United defender Gary Neville has picked two former Red Devils players who impressed him the most in training. Neville picked Wayne Rooney and Ruud van Nistelrooy as the two most impressive players in the training session.
Wayne Rooney hogged the limelight when he impressed after making his debut for Everton and was then signed up by Manchester United. Rooney had great skills and had a fine job for United over the years. Similarly, Ruud van Nistelrooy ticked the right boxes in his glorious career and trained really hard in the practice sessions to get the best out of himself.
"The 2 certainties, one that I knew was Rooney, it was like not even a risk, he was absolutely unbelievable. We just had to wait for him a bit before his debut because he was injured obviously. I never thought that one was a risk."
"The other one that I didn't know but we spent a lot of money on was Van Nistelrooy. The first time in training during a shooting session and he hit one, and we were like wow you can't kick a ball like that, you know when someone finishes in training and you think, that's a proper player that. He's the one I didn't know and looked at straight away and said unbelievable."
Meanwhile, Rooney made a total of 559 appearances across all competitions for Manchester United. He scored a total of 253 goals and provided 146 assists in his stint at the Red Devils.
On the other hand, the Dutch striker Nistelrooy played for five seasons for Manchester United. The forward scored 150 goals and provided 21 assists in 219 matches for the club.
Gary Neville played more than 600 matches for Manchester United in his career. Thus, the trio played a lot of matches together and spent a lot of time together in the training sessions.
Leave a comment