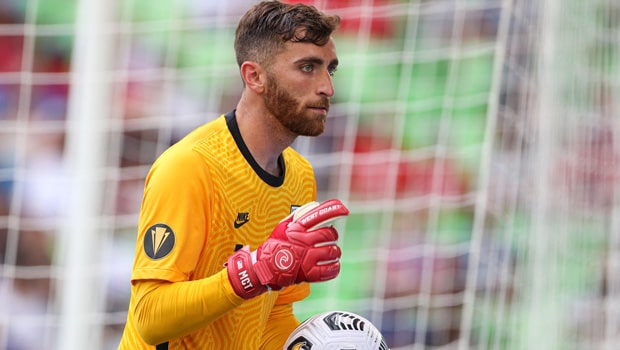 Matt Turner joined Arsenal this season from the New England Revolutions, and the 28-year-old goalkeeper is looking to gain more experience and exposure.
Turner has already made a name for himself in MLS; now, Turner is looking to take his game to the next level with Arsenal. The London club is one of the biggest in Europe, and Turner will get the chance to compete against some of the best players in the world.
Mikel Arteta's plans for Turner is for him to be No.2 and a backup for the club's main goalkeeper Aaron Ramsdale.
Until now, Turner has participated in 4 of 5 Europa League games where he has shown a good performance, but it still hasn't been enough to take away Ramsdale's prominence.
Given Turner's situation, former US No.1 Brad Friedel has said that the best thing for the goalkeeper is to find another team soon where he can be the first option.
"Time will tell if it's the right decision.
"When you're in Major League Soccer, this is what I'll say – it's hard to turn down a club like Arsenal coming in for you.
"But when you move and you're as good as Matt Turner, I'd like to think that you would move and you're being told that you were going to be the number one, which obviously wasn't the case at Arsenal.
"Matt's a heck of a nice guy and a heck of a good goalkeeper.
"I don't know what kind of deal they have with Arsenal or what, but I hope if he's not in the team, or doesn't look like he's going to get near the team, then they would allow him to leave or go on loan.
"I personally think he's too good of a goalkeeper to be sitting on the bench."
Leave a comment