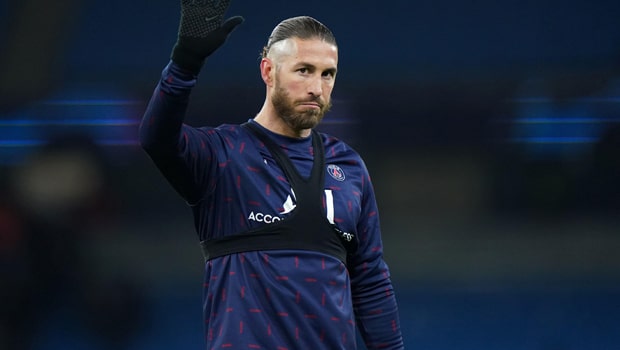 The football world is abuzz with news of Sergio Ramos, an esteemed defender in the sport's history, who has turned down offers from Major League Soccer (MLS) and is now on the verge of signing with Flamengo.
The prospect of the Spanish icon donning Flamengo's sacred jersey has ignited excitement among the fans, who eagerly anticipate Ramos' imposing presence fortifying the Rio de Janeiro club's defense.
Ramos' decision to decline the MLS offers reflects his desire for a new competitive challenge, and Flamengo seems to be the perfect destination for this pursuit. The club boasts one of the largest fan bases globally, possesses top-notch infrastructure, and competes in the prestigious Copa Libertadores, an undeniable allure for any athlete.
Additionally, Flamengo has consistently delivered strong performances on both national and international stages, a factor that could further ignite Ramos' ambition for winning titles.
The signing of Sergio Ramos signifies much more than merely acquiring a great player for Flamengo. He is a global idol with a career brimming with achievements, including four Champions League titles, a World Cup, and numerous other honors during his illustrious tenure at Real Madrid. Having a player of Ramos' caliber in the squad would not only bring technical quality but also invaluable experience and leadership to inspire younger teammates.
Nevertheless, it is crucial for Flamengo to approach the negotiations with prudence. Despite Sergio Ramos' interest in the Rubro-Negro project, the competition for his signature is fierce, with other clubs also expressing interest in the player.
Internacional was one of the teams who also wanted to sign him, but financial difficulties denied any potential progress in their talks. Thus, it becomes paramount for the Flamengo board to be willing to make a financial effort and present an attractive proposal to secure the preference of the defender.
If Ramos arrives at Flamengo it would be a historic milestone for Brazilian football, not just for Flamengo. Having a player of his stature on Brazilian pitches is a rare opportunity. The mere possibility of witnessing him competing in a Libertadores match while wearing the Flamengo jersey fills fans' hearts with hope, as they already envision his imposing presence fortifying the Rubro-Negro defense.
Now, we must wait for further developments in this negotiation and hope that Flamengo can successfully finalize the signing of Sergio Ramos. Regardless of the outcome, the mere consideration of a global idol contemplating a move to Brazil fills soccer fans in the country with pride. The expectation is that Flamengo will spare no effort to bring this distinguished name to Rio de Janeiro and, in doing so, elevate the club's stature further on the international stage.
Leave a comment