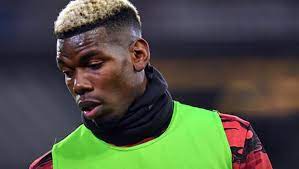 As Paul Pogba continues struggling and recovering from his knee injury, Saudi club, AL-Ahli, wants to ensure his physical condition before bidding for him.
Since his return to the club from Manchester United as a free agent, things have been difficult for Pogba.
The 2018 World Cup winner has yet to play a single minute for the Old Lady as he was injured on their pre-season tour.
The latest development has made a move to Al-Ahli seem unlikely to materialize.
Although the 30-year-old French midfielder joined the Bianconeri for their pre-season trip to the United States, he couldn't play in their pre-season friendlies as his poor condition is still pure.
He had trained alone for the entirety of the trip. This means he is not expected to be fit for Juventus' season opener against Udinese on August 20, and there is still no precise return date.
This situation has concerned the Old Lady as they continue to pay the Frenchman handsomely.
According to page 12, Gazzetta dello Sport (Thursday edition), Pogba's knee remains a concern over a year after his initial injury.
l Juventus are now left in a difficult spot, as Al-Ahli has expressed interest in signing the Frenchman but wants guarantees on his physical condition.
His present condition has made a deal seemingly unlikely this summer.
Pogba earns around €10m per season at Juventus. As he is an expensive liability in Turin, the club hopes he'll reach an acceptable fitness level by the end of this month.
In a recent interview with Tuttomercatoweb, Juventus manager Max Allegri also said he is unsure when Pogba will be fully fit to return to action.
After training with the team, the manager hopes the midfielder will return to fitness from August 7.
"He will be able to increase his pace, but having him available for the first championship match will be very difficult. We all plan to have it as soon as possible," he said.
Leave a comment