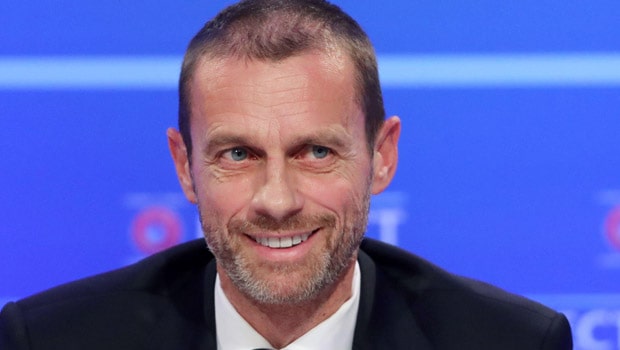 When Michel Platini announced the plan to host Euro 2020 across multiple cities all over Europe instead of a single country as a romantic, one-off event, it was supposed to be in order to celebrate the 60th anniversary of the birth of the European Championship Competition. However, now the plan has become synonymous with the uncertainties and challenges involved while organizing a tournament like this during the COVID-19 pandemic.
UEFA postponed Euro 2020 by a year after the onset of the pandemic last year and as the continent tries to deal with the threat of new variants of the virus, successfully completing the tournament will be, by itself, an enormous achievement.
Current UEFA President Aleksander Ceferin always had reservations regarding Platini's plan even before the virus presented complex financial and logistical difficulties.
"It's quite a tough situation, a tough format by itself, and with COVID it's even tougher," Ceferin told The Associated Press. "So it's not easy but now it looks OK and I can't imagine that this crisis will be worse."
Travel increases the risk of contracting the virus and it also ends up adding to the workload of the players returning to their national squads after a tired and fixture-congested season with their respective clubs in Europe.
"It actually makes it harder, because you have more travel, less recovery etc.," said Jonas Baer-Hoffmann, the general secretary of world players' union FIFPRO.
"We have seen that travel is a substantial risk factor to any of the COVID protocols that professional sports have undertaken."
Euro 2020 will probably be the first major competition in the world football calendar where large sections of fans will be able to attend games for the first time since March 2020. However, not all supporters and fans will be able to cherish the experience with strict travel restrictions prevailing all over Europe which might end up affecting UEFA's revenue streams.
For example, Ukraine will play its home matches in Amsterdam and Bucharest. "This is very sad news but we have what we have," Ukraine goalkeeper Andriy Pyatov said. "We should be stronger than before and play for our fans. They have cut our '12th man' in the Netherlands. We should show them how we are strong."
Leave a comment