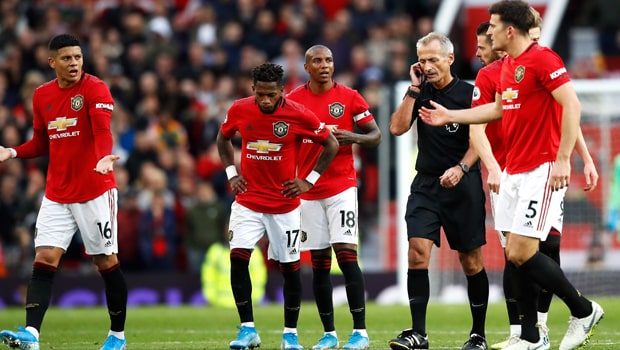 The cup competitions in England are not usually that prestigious, especially for the bigger clubs also competing in Europe and fighting for the domestic title. However, this time around there's some extra spice even to the EFL Cup, previously known as League Cup, Carling Cup and by few other names. The reason why even some of the top clubs are looking at the minor competition from a whole new perspective, is simple: winning silverware is much better than not, when all hope is lost otherwise. It seems that the domestic league will be decided between Liverpool and Manchester City, while in Europe nothing is certain. The chance of winning EFL Cup doesn't sound so bad, after all.
Out of the Premier League top five already their way to the top-8 of EFL Cup have made two, Manchester City and Leicester, in addition to Everton and League One side Oxford United and League Two side Colchester. The battle still rages on for the remaining three spots between only Premier League clubs. League leading Liverpool will take on Arsenal at home, Aston Villa will face Wolves in Birmingham and bitter rivals Chelsea and Manchester United go toe-to-toe at Stamford Bridge.
While winning the competition is likely to be on the books for especially the likes of Arsenal and Manchester United, who are unlikely to challenge for the domestic title, the cup fixtures serve as a great window of opportunity for the rotation players and youth prospects to impress. It might be that Jürgen Klopp will field a highly rotated squad in the midst of their fixture congestion, which might prove crucial going forward and to having some fresh blood in their slightly narrow squad. The Cup fixture could also be an opportunity for Arsenal boss Unai Emery to show he is still the man for the job and for his players to find their pace against a quality opponent.
Chelsea and Manchester United have both looked a tad better lately and Frank Lampard's boys have actually climbed fourth in the Premier League by winning four of their last matches. Manchester United's doom-and-gloom atmosphere might kick-up if they manage to beat Chelsea and build on their Europa League road victory over Partizan and Premier League win at Norwich. It would definitely add some stability to tumultuous start of United's season.
Leave a comment