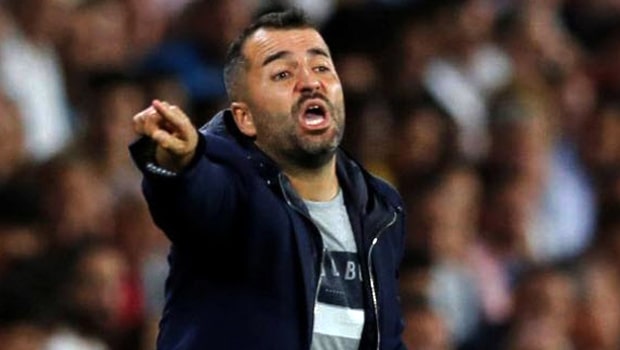 Many football fans might've had to have a another gander at the La Liga table after the weekend or perhaps thought there was an error or practical joke at play. But no, there it is: Granada is leading the pack with 20 points in 10 games, ahead of Barcelona, Real Sociedad, Atletico Mardid, Sevilla and Real Madrid. While it seems some upsets are going on all over European football, surely this is a passing fancy in La Liga?
To be fair, once reason Granada is on top is the cancelled El Clásico from this past weekend. The demonstrations in Catalonia, especially in Barcelona led to some safety issues and the clubs didn't want to take risks of playing an always emotional rivalry match in the midst of the uncertain conditions. That being said, even if Barcelona and Real Madrid have a game in hand, the other clubs do not. With a win in El Clásico either of the big clubs would leapfrog Granada on top, but the newly promoted side would still remain second after 10 games played.
Many predicted Granada to struggle in their first season back in La Liga after disastrous 2016/2017 season, which saw them relegated with measly 20 points in the end of the season. Granada was one of the relegation candidates to start the season and understandably so: their squad was almost the same that they fielded in Segunda and they were assessed by transfermarkt.co.uk as the cheapest valued club in La Liga with only some £30M worth. To compare, Real Madrid's average single player value is more than £40M.
Granada's success is no fluke, although it's unlikely they'd manage to keep up the current run. They've been somewhat lucky with their schedule, although they've beaten Barcelona while losing to Real Madrid and Sevilla of the top clubs. But not much more than survival can be expected of the club mostly playing with Spanish and local talent, they only used some £6M to strengthen the squad after promotion. They're led by the youngest manager in La Liga, 38-year-old Diego Martinez, who definitely has got his team pulling in the right direction together. It's not too far-fetched to compare Martinez to Atletico Madrid's Diego Simeone – such are the similarities in the playing style, work rate and results at the helm of the underdog.
Sitting on top of La Liga table might be short-lived success for Granada as both Barcelona and Atletico Madrid have a chance to push them aside. Be as it may, Granada has shown the world they're in La Liga to stay.
Alaves vs Atl. Madrid (1×2): 5.80 – 3.30 – 1.77
Barcelona vs Valladolid (1×2): 1.14 – 8.50 – 22.00
Getafe vs Granada (1×2): 1.91 – 3.30 – 4.25
Leave a comment