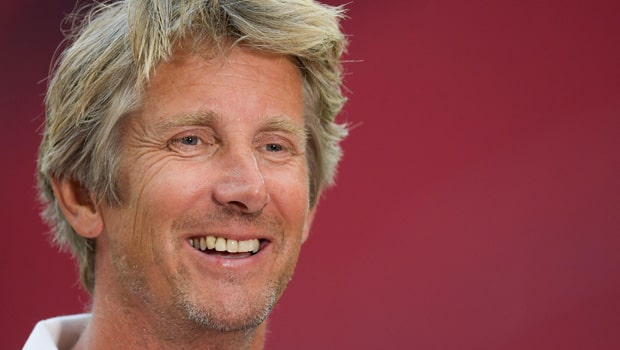 At Old Trafford, there is a vacancy available after Ed Woodward left his position as vice-chairman of the club.
Woodward was the right-hand man of the Glazer family and practically had absolute power in the club.
The departure of Woodward and the complicated relationship with the fans, who demand that the Glazer family leave the club, make it very difficult to find a replacement.
The club's hierarchy would be looking for a person who can handle the administrative aspects of the club well and who also has the charisma and the ability to ingratiate himself with the fans.
Former Man U goalkeeper Edwin van der Sar would be the best option to fill the position.
The Dutch is one of the club's iconic players and most loved by the fans. Everyone remembers the penalty he stopped in the 2008 Champions final that gave the Red Devils victory.
In addition, Van der Sar has extensive experience in management positions since he was marketing director and then chief executive of Ajax.
In fact, at Ajax, he had to face a tense situation with the club's fans, whom he confronted directly on the pitch after they threw fireworks, flares, and smoke bombs.
Van der Sar yelled over the stadium audio system, "Pack it in with all that s ** t,". This act earned him the respect of the fans and positioned him as a leading figure for the club.
Also, under Van der Sar, Ajax created one of the best academies for young players in Europe. And he achieved a healthy surplus of almost $ 200 million thanks to the sale of players.
Van der Sar rejected Ajax joining the European Super League and was one of their main detractors. This further earned the favor of the fans.
In short, the Dutch is the best option Man U has to put a professional in charge of the club who knows how to manage a club and the fans.
Leave a comment