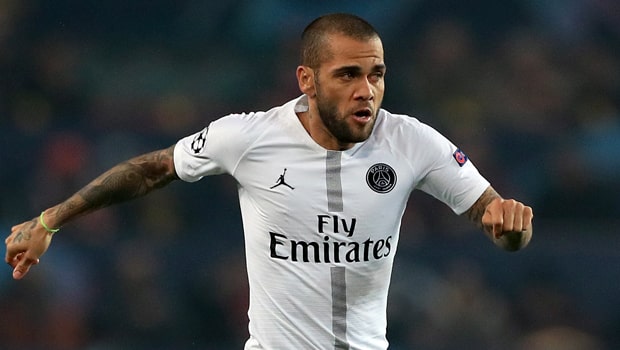 Former Barcelona right-back Dani Alves has made a shocking revelation. The Brazilian claims he had a chance to rejoin his former clubs, Barcelona or Juventus but chose a return to his homeland instead.
He stated that pitching his tent with Brazilian side, Sao Paulo was a dream move. The legendary right-back was available on a free transfer this summer after his contract with French giants, Paris Saint Germain expired.
A number of options were mooted for the recent Copa America winner, but he instead chose a move to Brazil where he signed a three-year contract.
However, things could have been a bit different for the defender. Alves revealed that he had a return to Barcelona as one of several options available.
He said that he had to make a number of considerations like whether the club would make him a better person or if his new side would make him a better professional.
"I don't decide what I do all of a sudden. I think: 'What will this club give me? How will this place make me a better person? How will this place make me a better professional?'"
The Brazilian stated that he didn't want to bother his head with choices during the Copa America competition where he won the best player of the tournament award.
He said he needed not to worry about his next destination. This was so because he thought that his dedication, quality, and achievements would open a lot of doors for him.
The 36-year-old said his decision was largely based on what club would afford him the chance to fight for a spot in Brazil's squad – give him regular playing time- for the 2022 World Cup.
He said most other clubs didn't give him that fighting chance because they felt he was of age and had an expiration date.
Alves is adamant that he can play for as long as he chooses. With all the goals outlined by Sao Paulo, it's history and facilities, Alves thinks the Brazilian side was surely the right choice for him.
The 36-year-old captained his side to glory in this year's Copa America competition.
Leave a comment