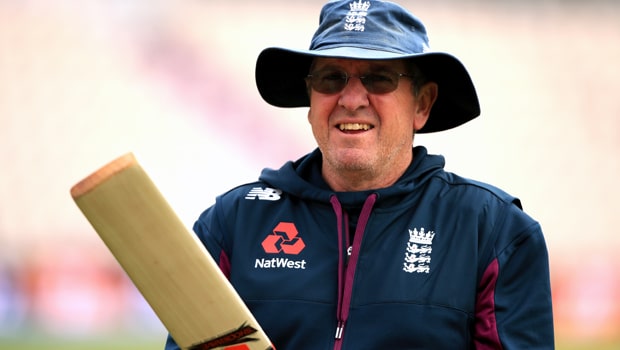 Outgoing England manager, Trevor Bayliss has described coaching England against his country Australia was like playing backyard cricket growing up.
Speaking with BBC, Bayliss who was appointed in 2015, had helped England win their first men's World Cup, which took the team to the top of the one-day rankings and winning a home Ashes series.
Despite this success, England has had a mixed time in the Test arena after losing the Ashes series to Australia with a game to go. But they need to win at The Oval to draw the series 2-2.
Speaking on the highs and lows of his tenure as England's head coach, he revealed that he had told his wife to win t least a trophy before going back to his country this summer.
It could be recalled that Bayliss' first series as England coach was that summer's home Ashes against Australia, which England won 3-2.
Speaking on coaching England against his country, he explained that it was like when he was at home when he used to play with his mates and brothers in the backyard and when they are through, or in between innings, they run for a swim at the river or get on their bikes as best mates.
He added that each player played the game as hard in order to get the bragging rights on the guys which weren't really different back then or even in the series.
Speaking on the guys he knew really well in the Australian team, Bayliss noted that they're trying to win the game for their team as much as they possibly can, but he would have liked the England boys to win as well.
Speaking on the move to overhaul England's white-ball team after the disastrous outing in the 2015 World Cup, where they were eliminated in the group stages, Bayliss said it was very much a focus, after speaking with the director of cricket, Andrew Strauss about it.
While noting that there was a need to turn things around because how England played in the 2015 World Cup wasn't up to scratch, but the Test cricket was a big focus.
While noting that is the most important, Bayliss said the plan was not pushed to the background knowing fully well with a home World Cup and a home Ashes this summer; the team had to be in a position to win both.
Leave a comment