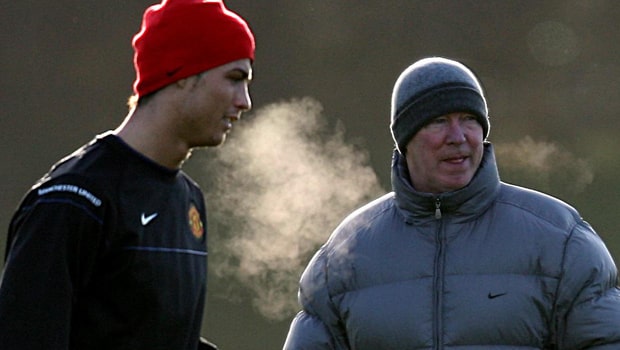 Cristiano Ronaldo and Sir Alex Ferguson share a great bonhomie with each other. Ronaldo learnt a lot while playing under the tutelage of Sir Alex Ferguson in his first stint with Manchester United. Ronaldo took giant strides in the early phase of his career while playing for the Red Devils and he scored a total of 118 goals in 292 matches for the club.
Furthermore, he clinched his first Ballon d'Or award while playing under Sir Alex Ferguson. Meanwhile, Ronaldo recalled an emotional moment he shared with the Scottish manager. Ronaldo revealed that his father was not well once and he was not able to give his 100% due to the same.
Sir Alex Ferguson suggested Ronaldo to visit his father and go there for 2-3 days despite the fact that the team had to play some crucial matches and the striker was their main player.
"There were so many beautiful moments that we had together. Not us winning things, which is the most difficult. In my heart, I keep the most difficult things. He probably doesn't remember this and I'm not supposed to say but I will say it because it's a beautiful history."
"I remember one day that my father was in the hospital and I was so emotional, so very low. I spoke with him and he said; 'Cristiano, it doesn't matter, go there for two or three days.' We had difficult games and I was a key player in that moment. He said: 'It will be tough because we have these difficult games but I understand your situation and I'll leave you to go and see your father.'"
Ronaldo added that this gesture of Sir Alex Ferguson meant a lot to him and it was an important thing for him.
Ronaldo added: "For me, these are the most important things, apart from winning the Champions League, Premier League, cups, and stuff. I have to appreciate him because of what he said to me, he always did. I have to appreciate that."
Ronaldo has been in sublime form as he has scored 13 goals in 19 matches across all competitions. Manchester United will next face Newcastle United on Monday at St James Park.
Leave a comment