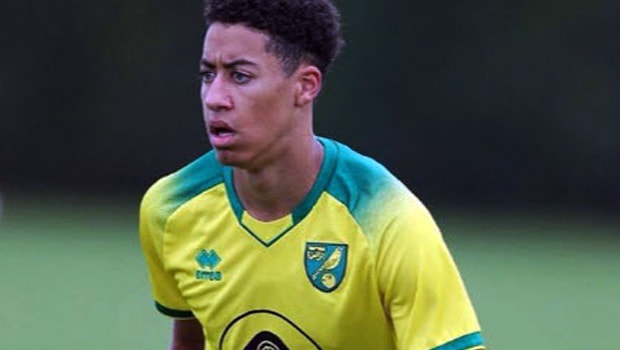 American defender Jonathan Tomkinson has reflected on his arrival at Carrow Road from his native America.
The 18-Year-old first came on trials with the Canaries before he was signed up into the Under-18s.
Norwich City wasn't his first stop for trials as he trialed at four clubs, including Norwich's Town Ipswich Town, which his paternal side of the family supports.
"We started thinking about going to England to do trials, and we decided to eventually do it," said the defender. I think it was four trials that I ended up doing. My first was at Ipswich, which are Norwich's biggest rivals, and my dad's side of the family supports them funnily enough." Tomkinson was quoted by a media outlet.
The youngster spent six weeks in Europe to get acclimatized with the weather, which was quite different from the one in America.
His move to the Canaries wasn't straight forward as he had returned to the states before Norwich's trial was brought forward.
The move, he said, was made possible after his dad reached out to then Ipswich's head of recruitment who has move over to Norwich midway into his trial.
"The head of recruitment at Ipswich had moved to Norwich halfway through my trial, so my dad reached out to him with some film on how I'd progressed. They offered me a one-week trial and then sent me down to Colchester for a second week because they didn't have anything going on at that time", he said.
The former US under-17 international revealed that the trials were challenging and singles out a 3-0 win over Tottenham Hotspur as one of the best games he has ever played.
Tomkinson was born in 2002 in the US and was brought up in Texas.
Leave a comment