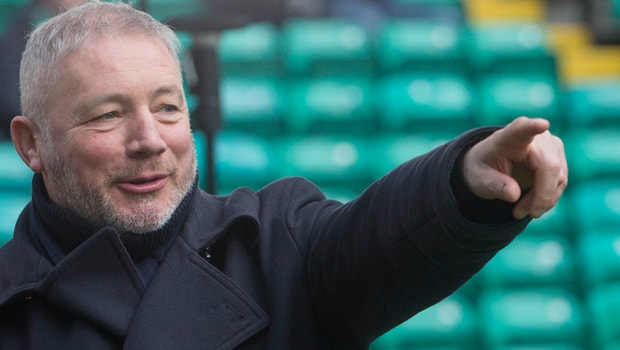 Ex-Rangers manager Ally McCoist has congratulated Celtic after they were announced winners of the league title.
Celtic celebrated a ninth successive championship title after the SPFL executives canceled out the season and made decision-based on the final sandings of a point per game average.
Celtic rivals Rangers found themselves 13 points behind with an outstanding game and nine matches left to spare. Still, their loss to Kilmarnock Hamilton and Hearts during the seven weeks before the pandemic outbreak which led to the suspension of the league.
The aftermath of the league awarded to the Hoops made McCoist reveal to reporters by congratulating Celtic on winning the title, " Celtic has been phenomenal this season, and they are worthy winners, to be honest. But one has to have a level of sympathy as well".
"As I will keep on saying, and will always stand by it, being a Celtic player or supporter, the reason the season ended is glaring for all to see, and that's the only way to stop it."
Considering the way the season ended, no one can fault Celtic for the idea and manner the season concluded, and them being awarded the league. The Hoops has been brilliant so far in this term by a wide margin, and that's a fact.
Many would have also thought it wasn't fair in the part of rivals rangers as they could have caught up with the Hoops. But the truth is that it isn't possible to reduce a massive thirteen points and there are no assurances Celtic will drop a point.
Neil Lennon revealed after the league was awarded to the team as he ignores earlier reports that he has sympathy for Rangers, saying he has no single sympathy for Steven Gerrard's side. "Even if the season hadn't been cancelled, I doubt if Rangers will be able to catch up as I have no sympathy for them. It is the right decision by the Leauge authorities".
Leave a comment