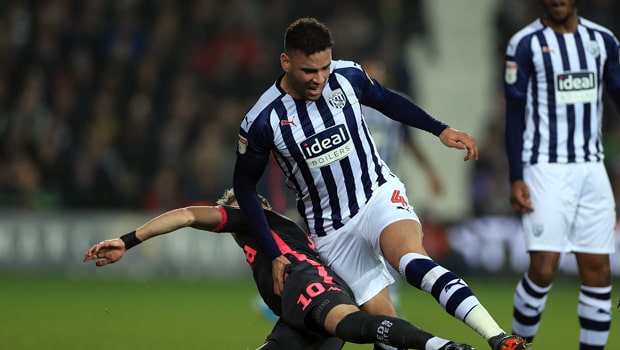 Often touted as the toughest football league in the world, the English Championship is entering its final third with 29 out of 46 games behind us. The competition is fierce and this season even closer than usual. For a while it looked as if the top two clubs were certain to run away with the automatic promotion, but a string of bad results have seen that the contest is still wide open – not to mention the battle for the playoffs-spots.
Leeds and West Bromwich Albion were those two teams who took an early head-start, but have since taken a major tumble. Still manning the top two positions, Leeds have gathered 55 points and WBA is two points behind with 53. At the current pace, Leeds would finish with 87 points after 46 games, which would not have been enough to secure automatic promotion since the season 2012/2013. Leeds and WBA are well within a range for Nottingham (51 points) and Fulham (49), who have been in a remarkably better form as of late and are now within two wins of the top duo.
If it's tight on top of the table, the playoff-battle is even closer. There's altogether 10 teams within nine points, ranging from third placed Nottingham to 12th place Cardiff. Needless to say every single win is crucial and even dropping points in a draw could prove costly. With half the league involved in the promotion battle, there is no room for errors and there is no meaningless games – that's why Championship is arguably the toughest league in the world.
The relegation battle is not clear either. Luton, Barnsley and Wigan have all garnered less than one point per game, which historically would be enough to stay up – not always though. In that closer than ever season 2012/2013, even the relegated teams performed better than usual. Wolves and Peterborough then went down with 51 and 54 points, which usually would be more than enough for survival.
Whoever will win the promotion eventually, will have had to pay the price for it as the competitive level of Championship is as high as ever. Dafabet sponsored Fulham is right there on the mix, currently 4th in the league and within a striking distance to an automatic promotion.
Dafabet offers
31.1.2020
Cardiff City vs Reading (1×2): 2.20 – 3.30 – 3.10
Derby County vs Stoke City (1×2): 2.59 – 3.15 – 2.67
Leave a comment