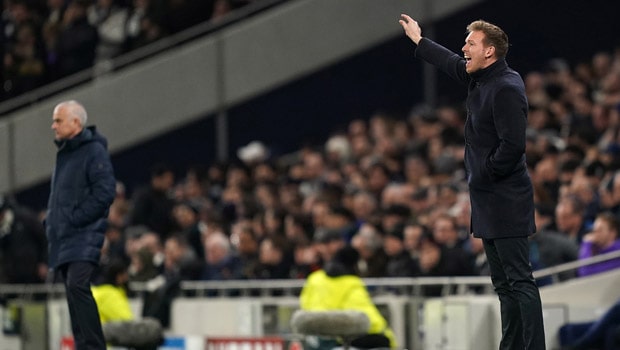 It's been a tumultuous season for football fans all over Europe, with the closures and postponements of the domestic leagues as well as the main continental competition, UEFA Champions League. After a three-month wait, the tournament kicked-off again in Portugal early August, with 12 teams still in contest. Now, ten days later, only four of the best remain.
If someone made a correct pre-season prediction of the Champions League 2020 Semi-Finals, time travel must be real. There's no Real Madrid, there's no Juventus nor Barcelona. Not even Manchester City or Liverpool. In fact, two top four teams come from Ligue 1 and two others from Bundesliga. While the participants are surprising to say the least, there are clear favorites to head to the final.
Germany's second best team, RB Leipzig will take on French Ligue 1 champions PSG. Leipzig has made a fast climb to the top of European club football and now beat Tottenham and Atletico Madrid en route to the semi-final. While their season has been a success in all fronts, challenging Bayern domestically and fighting all the way to the top four in UCL, they are heavy underdogs against PSG. The Parisians have faced plenty of disappointments in the Champions League, but seem determined this exceptional year will be theirs. After ousting Leipzig's rivals Dortmund in the first knockout round, PSG went on to narrowly escape the Italian dark horses Atalanta. Many still remember PSG's meltdown against Barcelona some years back, but this time the parts had changed – Atalanta led all the way to the 90th minute, only to see PSG score twice and head to the semi-finals.
With Leipzig doing their best to be the Cinderella story of the season, that title definitely goes to France and Lyon, hands down. Lyon's season was a disaster domestically and they succumbed to seventh, their worst position in more than 20 years. They did not exactly shine in their UCL group stage either, but slipped through the knockout stages – only to face one of the biggest favorites, the Italian champions Juventus. After a shock win at home back in March, Lyon returned to action in the second leg five months later and provided another shock despite losing 2-1. And that is not all they wrote. The quarter final against Manchester City was supposed to be a walk in the park for Pep Guardiola's men, but relentless Lyon took the spoils again with a 1-3 won that sent shockwaves all around Europe.
Kicking Juventus and Manchester City is as impressive a performance as it gets, but the semi-final might still be the end of Lyon's journey. They will face the German behemoths Bayern München, who are hungrier than ever for UCL glory. Their wrath was first felt by Chelsea, who took a 1-7 beating on an aggregate and then Barcelona, who were utterly demolished in a landslide 8-2 victory by Bayern.
Needless to say, the favorites are clear in both pairs – but as we've already witnessed, nothing is certain in these strange times.
Leave a comment