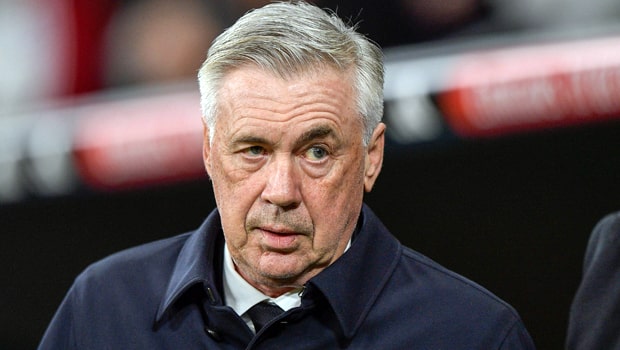 Carlo Ancelotti, the esteemed coach of Real Madrid, has perfected the art of deflecting attention from uncomfortable topics, leaving the press in awe of his skillful maneuvers.
With every interview or press conference, Ancelotti effortlessly navigates through a minefield of tricky questions, expertly steering away from any subject that could potentially cause controversy within the club. His ability to divert attention serves as a shield for his players and allows them to focus solely on their performance on the field.
In a recent interview during his prseason tour of the USA, Ancelotti showed his mastery in handling the press and took the opportunity to comment that he is delighted with the team he currently has.
"We're complete, and that's enough. They're doing well up front. Brahim and Joselu have shown that they can contribute offensively," said the Italian coach, who also added that he was satisfied with Bellingham's adaptation to the team.
"Everyone has their characteristics. The playmaker from 20 years ago was different, he didn't have the attacking approach of the modern playmaker. Not only does he have technical quality, but he has the physicality to reach the box. In this sense, Jude is very complete and he has adapted very well… also because his teammates have helped him a lot."
Finally, the coach was asked what everyone wanted to know: if Kylian Mbappé will come to Madrid. "It doesn't bother me that you ask me about Mbappé… I just don't answer. We have to have continuity during the season, now it's too early to judge what we're going to do. We still don't know 100% what we're going to do. There is a season ahead where we need to put attitude, commitment…"
Leave a comment