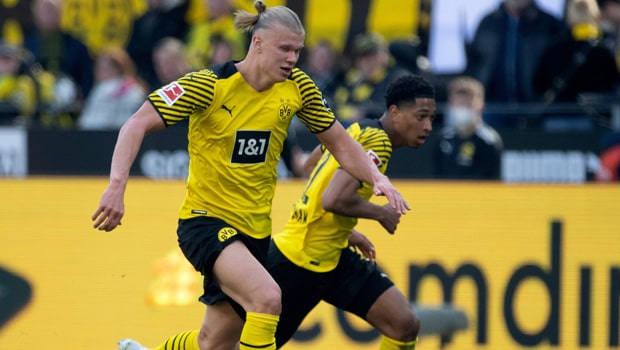 The race to get the services of Erling Haaland continues, and the big clubs in Europe make use of any resource to gain an advantage.
So far, his agent Mino Railo and his father Alf-Inge Haaland have held talks with Manchester United, Barcelona, and Real Madrid.
But according to the latest reports, Manchester City is the one that is closest to finalizing the contracting of the player, having agreed terms with their representatives.
The Citizen's proposal includes a £500,000-a-week salary, making the Norwegian striker the highest-paid player in the entire Premier League.
In addition, City would be paying the player's recession clause, which is £63million.
For some, the amount that City is offering Haaland is obscene, ridiculous, and would be setting a bad precedent.
Simon Jordan, former Crystal Palace chairman, expressed his displeasure with Haaland's salary offer in an interview with talkSPORT.
"We are already in the territory of ridiculous level of a return for footballers," Jordan said.
"I don't begrudge anybody making money, people deserve to be successful. And in their field if they're good at what they do, they should get rewarded.
"But we are getting into the level of what footballers are getting paid, it's ridiculous.
"Now I don't know whether this is £500,000-a-week after tax or £500,000-a-week before tax, either which way, we are moving into a territory of obscene amounts of money. Jordan said.
City's proposal has not been officially confirmed, but if it materializes, it would be a historic event in the world of football.
Real Madrid, for his part, is not giving up, and despite the information published in England about his imminent signing for Manchester City, the Madrid club is aware that the player plans to wear white.
Leave a comment