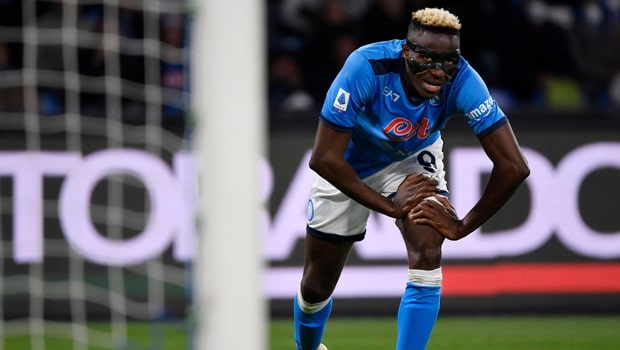 Victor Osimhen is having an excellent campaign with Napoli; he has scored 16 times in 21 appearances this season.
According to Italian outlet Gazzetta Dello Sport, the Gunners have set Osimhen as their primary target for the summer transfer window.
Arsenal boss Mikel Arteta has publicly admitted that he is a fan of Osimhen. But if the Gunners want to take over the Nigerian's services, they will have to prepare around €100million, as Napoli won't let him go easily.
Osimhem has a contract with the Italian club until 2025, so the club is under no pressure to sell him.
Osimhen commented that he was about to join Arsenal during the Arsene Wenger era.
"I spoke with Arsene Wenger after the tournament (Under-17 World Cup) ended, and he wanted me to come to Arsenal", he told the Independent back in 2020.
"I had a lot of options. Barcelona; InterMilan; Atletico Madrid; Juventus and the rest. Arsenal was a good option, but it wasn't the best at the time. I wanted to start playing as soon as I turned 18.
"I wanted to go to a place where I had time to invest in my game and improve physically. Wolfsburg showed me that possibility.
"Of course, one day I'd like to play for a big club in England… my priority is to play a lot of games. Signing for a big club and being on the bench is not exciting for me." The player commented.
If he joined the Gunners on this occasion, he would have what he is looking for since he would have practically no competition for the starting forward position since the club currently has no one.
Leave a comment