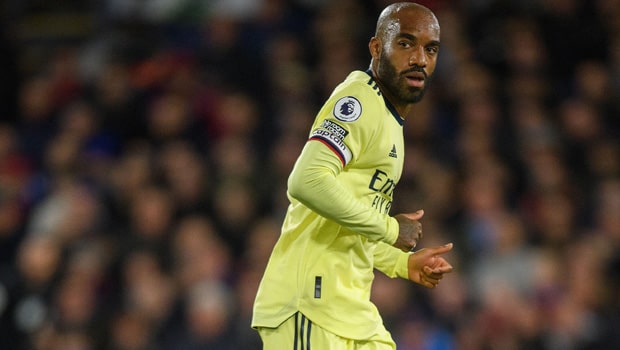 Alexandre Lacazette is set to leave Arsenal at the end of the season. The French striker ends his contract with the Gunners, and he intends to join a club that will allow him to return to European competition.
In an interview with Canal Plus, Lacazette commented that he is in talks with several clubs and that he has not yet defined his future, but that his goal is to join a French club.
Arsenal boss Mikel Arteta was asked about Laca's comments and said: "Well he doesn't need to tell me what he does in his own life but he has, we have discussed that and he is entitled to do that – then he has a duty to do his best here.
"His contract situation allows him to make the decision about his future. We have expressed clearly what our intention is – to speak in the summer once we know where we are, about what we are going to do in the future together.
"And for the rest, I just want him fully focused on his duty, which is now defend Arsenal in the best possible way, like he has done all the time he has been with us. That's why he has been wearing the armband of this football club, that's a big reason.
"The contracts start and end with the expiry date that you have agreed on that day that you put the pen down.
"Then you have to deal with the consequences with that and that's the reality of the contract that he has, and the commitment and the duty that he has with the football club."
The Gunners boss, however, remains optimistic his star striker will remain at the club beyond the summer.
"It is the agreement that we made with him, that was our position and our position remains the same, that is what we are going to do," Arteta said.
"The risk of that happening, it was always there since the moment we made that decision, then it is up to him. It is not up to us or him it is up to both parties."
Leave a comment