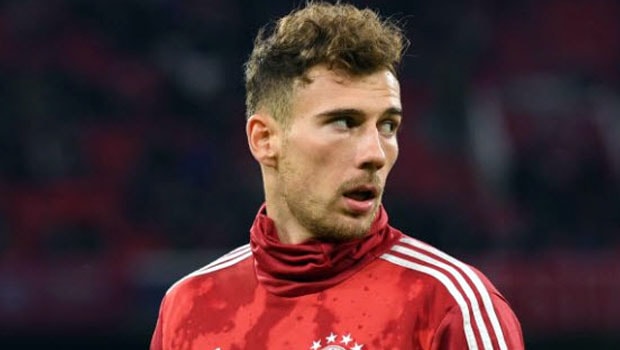 Bayern Munich midfielder Leon Groetzka explained his excitement at if his former Schalke teammate were to join him at Bayern.
The duo once played together for three years [2013-2016] before Same made a move to his current club, Manchester City, with Pep Guardiola in charge.
Goretzka revealed that their friendship had extended more than the pitch. " my partnership with Goretzka on the pitch is fantastic, and everyone knows that the understanding between us is phenomenal. Our friendship has been in existence for a long time now. I've known Sane since my school years, and that shows how strong our bond is apart from football.
Goretzka was born and bred in Bochum, Germany, while Lerky Sane's home was just 5 kilometers apart from Groetzka in Wattenscheid. During their early year as kids, they played together for both Schalke and the German national team, .which has brought so much closeness between both players.
Goretzka hasn't hidden his admiration for Sane's character both on and off the pitch. He added saying Sane's quality on the ball is so exceptional as he is a player who comes into big games most especially and wins them.
" He has matured a lot and has evolved into a big player and no more the 19-year old he once was back in Schalke. I sometimes watch him on TV in the premier league, and he has been so fantastic for Manchester City. He won many titles, just sad that he is injured at the moment, but I believe he will come back stronger."
The Bundesliga returns to action on the 16th of May as they become first of the many leagues across Europe to resume footballing activity after the German Chancellor Angela Merkel had given the approval following series of tests on every player in the. League.
Leave a comment