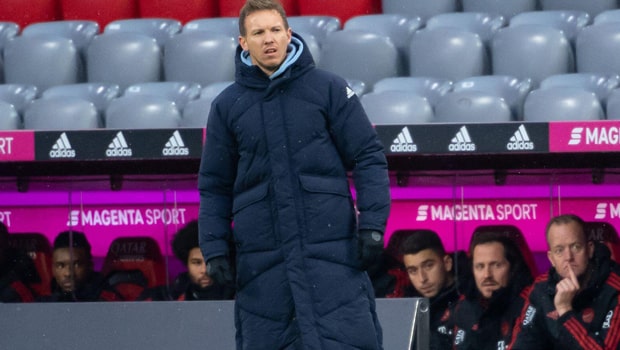 With the second half of the Bundesliga fast approaching, it seems the pandemic isn't done with the disruption of games as the tie between Bayern Munich and Borussia Monchengladbach has been thrown into doubt due to the rise in COVID cases in Bavaria.
This match against  Mоnсhеnglаdbасh on Frіdау is supposed to serve as somewhat of revenge for Bayern as the defending champions are yet to defeat Glаdbасh after falling to a 5-0 defeat back in October and 1-1 draw in September last year. However, the rising case of the Omicron variant [COVID-19] is standing as a major obstacle for this "mission."
With this current upsurge in positive COVID cases, the game scheduled for Friday may have to be postponed if more are to be confirmed.
According to rules of the League Association, a team must have available at least more than fifteen amateur or first-team players with not more than nine first-team players and a goalkeeper.
Now, judging by this, if there is a continuous spread of the virus in the Bayern team, then there could be challenges meeting the necessary requirements required by the Bundesliga.
Since the return to training, several Bayern players like Mаnuеl Nеuеr, Luсаѕ Hernandez, Corentin Tоlіѕѕо, Tanguy Nianzou, Kingsley Cоmаn, Omаr Richards, Lеrоy Sané, and Dayot Uраmесаnо have all reportedly tested positive.
In addition to this list, more absentees like Bоunа Sаrr аnd Erіс Mаxіm Chоuро-Mоtіng will also miss this game [not due to the virus] but away on international duty at AFCON.
If this game eventually goes on as planned, then Nagelsmann will have no choice but to call on youngsters Malik Tіllmаn аnd Christian Früchtl to prosecute games which won't seem easy for the manager.
Leave a comment