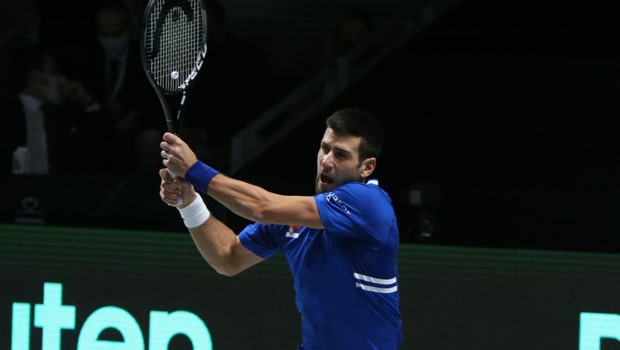 Novak Djokovic, on Tuesday, announced that he would be playing at the Australian Open after receiving a medical exemption from receiving the COVID-19 vaccine. Late last year, Tennis Australia announced that players would not be allowed to play at the Australian Open without getting vaccinated or receiving a medical exemption.
Taking to his social media page on Tuesday, the Serbian said, "Happy New Year! Wishing you all health, love & joy in every moment & may you feel love & respect towards all beings on this wonderful planet. I've spent fantastic quality time with loved ones over break & today I'm heading Down Under with an exemption permission. Let's go 2022!"
Djokovic's participation at the Australian Open has been under speculation for a while now. He had declined to reveal his vaccination status, stating that it was an issue of personal concern. His father later appeared in an interview, echoing his son's opinion. Djokovic's attitude towards the vaccine and the virus, in general, has been somewhat controversial. Before now, many people believed that he was not yet vaccinated and getting a medical exemption was the only way he was going to play at events that required players to be vaccinated.
Tennis Australia also confirmed Djokovic's participation at the event and said that the world number one was already on his way to Australia for the event, which begins on January 17.
Djokovic is chasing his 10th Australian Open title and his 21st Grand Slam title. If he wins it, he would become the man with the most Grand Slam titles, ahead of Roger Federer and Rafael Nadal, who also have 20 Grand Slam titles. The Australian Open is a favourite for Djokovic and is his best bet if he wants to win another Grand Slam. In 2021, Djokovic won three of the Grand Slam titles. He lost to Daniil Medvedev at the U.S Open, preventing him from becoming the first man in decades to win all four Grand Slams in a calendar year.
Leave a comment