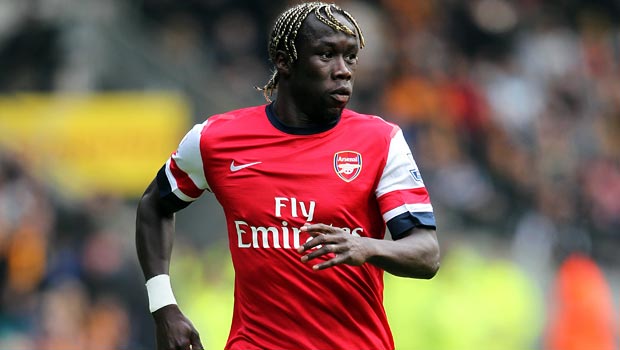 New Manchester City right-back Bacary Sagna insists he is happy to compete for a first-team spot after his with move from Arsenal this summer.
The Frenchman will look to help his new side defend their Premier League crown this season but he knows he must work hard to earn a first-team spot.
Fellow right-back Pablo Zabaleta has been a consistent performer over the years at the Etihad Stadium but Sagna feels the majority of the squad will be used this season.
As well as the Premier League, City will compete in the FA Cup, Capital One Cup and Champions League this season and Sagna feels that he can still play an important role.
He told the Daily Mirror: "I know I will have to work hard just to get in this team, because we have great players challenging for every single position.
"I believe the team is one of the best in Europe and we can go forward and challenge in the Premier League and the Champions League. There is a very powerful squad.
"Zabaleta was one of the ones who had the most chat with me. He is one of the best. He can defend well and he's very decisive going forward.
"I am not here to fight with him, I am here to give the maximum to fight for the team. Of course, one of us will play a bit more than the other, but it shows the strength of this side, and
for me it's not a problem."
Sagna will be hoping to help Manuel Pellegrini's men to their third league title in four years in 2014-15 with City available at odds of 3.25 to retain their Premier League crown.
Leave a comment